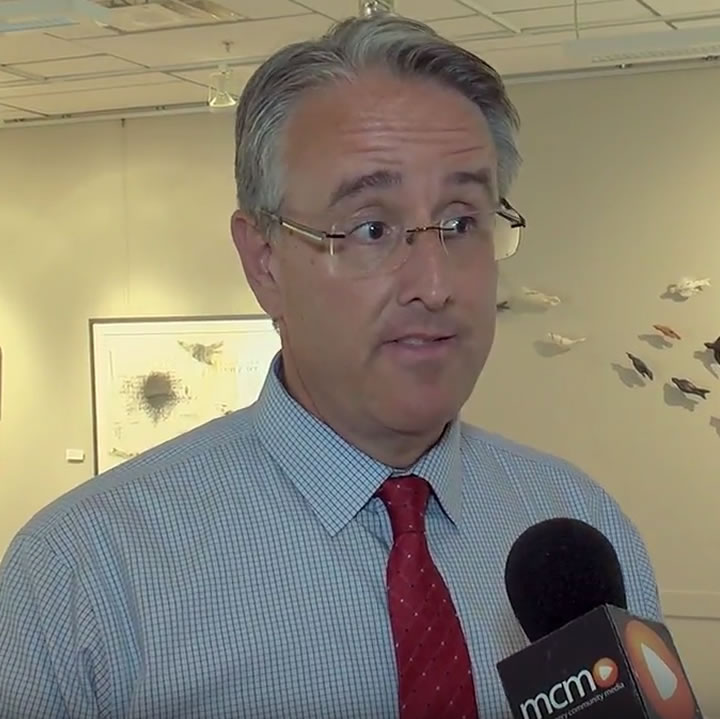 Madaleno Plans to Introduce $15-an-Hour Minimum Wage Bill in Maryland
On a day where people across the state are celebrating Dr. Martin Luther King Jr. by participating in community service projects, Maryland State Senator Richard Madaleno held a rally for legislation he plans to introduce that would raise the minimum wage to $15 per hour in the state of Maryland.
"We wanted to use this day as a day to highlight the fact that there are so many people who are working full-time and still living below the poverty line," he said. "The only way we can get that change is by increasing the minimum wage."
Madaleno (D-18), who is also a democratic candidate for governor, said the measure he plans to introduce would piggyback on Montgomery County's approach of phasing in the increase over five years to $15 by July 1, 2023. The state's current minimum wage is $9.25 and is set to increase to $10.10 on July 1, 2018.
Also included in his bill is a provision that would eliminate the tipped credit system.
The state allows employers with tipped workers to pay their employees below minimum wage as long as employees earn the difference in tips.  If the total earnings of an employee does not meet the state minimum wage requirements, the employer has to make up the difference. Maryland's current minimum wage for tipped workers is $3.63 per hour.
"We are one of the few places around the world where especially restaurant workers, work for tips," he said. "As a result of them working for tips, they are subject to an enormous amount of harassment."
Madaleno said eliminating tipped credit would also address the wage gap between women and men.
"Female restaurant workers report more sexual harassment complaints four times more than the next largest group of complaints because it's a field dominated by women where they have to perform for their income," he said. "Often, they [women] have to grin and bear whatever insults and harassment come their way if they want to get a good tip."
MD will be greater than it already is with enactment of my bill for #FF15MD. To quote Martin Luther King, Jr., "Ultimately a great nation is a compassionate nation. No individual or nation can be great if it does not have a concern for the least of these." https://t.co/19zN08BofZ

— Rich Madaleno (@RichMadaleno) January 15, 2018