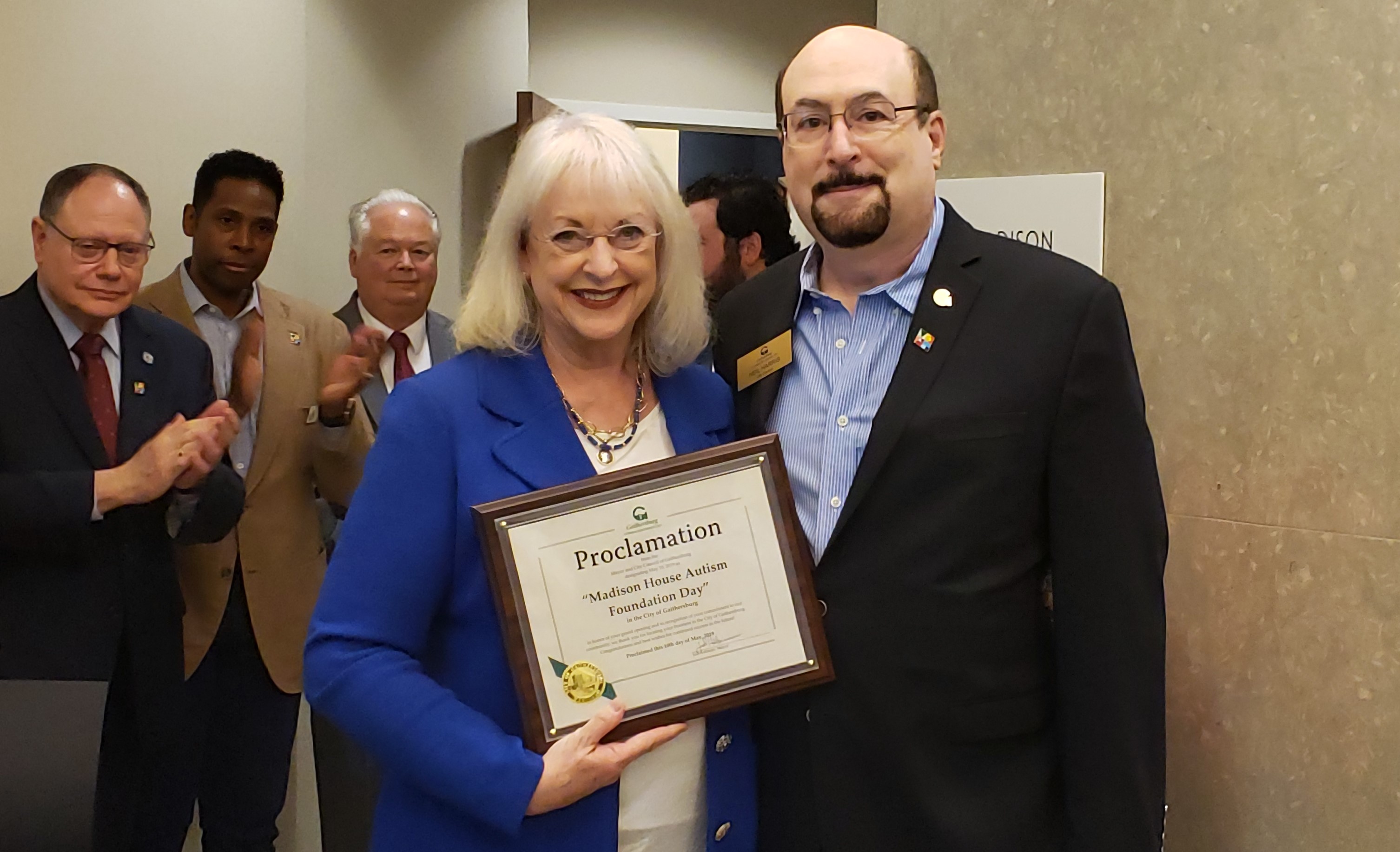 Madison House Autism Foundation Celebrates Grand Opening
The Madison House Autism Foundation has a new home to address the needs of adults on the autism spectrum.
The Gaithersburg-Germantown Chamber of Commerce (GGCC) supported the Madison House Autism Foundation on the grand opening of their new office space on May 10, 2019. They recently relocated to 820 W. Diamond Avenue, Suite 120, Gaithersburg, Maryland. Revere Bank is supporting the foundation by leasing the space rent-free.
"We are thrilled that Madison House Autism Foundation has located their offices in Gaithersburg," said Marilyn Balcombe, GGCC president. "They are a fantastic organization and a great addition to the community."
In addition to several Chamber Members in attendance, many elected officials showed their support too. In attendance were: State Delegate Julie Palakovich Carr, District 17; Montgomery County Councilmembers Sidney Katz & Craig Rice; City of Gaithersburg Councilmember Neil Harris; Patrick McCarthy, Office of Senator Chris Van Hollen; Ken Reichard, Office of Senator Ben Cardin; and Andrew Donlon, Office of Congressman David Trone.
Madison House Autism Foundation was created in 2008 to address the lifespan needs of the 2 million autistic adults in the country. More than 1 million of these individuals live with aging parents, and 85% are unemployed or underemployed in the workforce. Montgomery County and its surrounding communities are home for approximately 5,000 adults with autism and other neuro-diverse adults who face significant challenges ranging from housing to employment.
In 2014, Madison House was given the equity in a 400-acre farm, renamed Madison Fields, located in Dickerson in the Agricultural Reserve of Montgomery County. Programs at Madison Fields include therapeutic horseback riding, agricultural education field trips, as well as a vocational program that focuses on training young adults with autism and other intellectual/developmental disabilities on workforce skills. Learn more about them at www.madisonhouseautism.org.
The GGCC is active in providing business-to-business networking opportunities throughout the year: a collective voice in local, regional, and state legislative affairs, professional development opportunities and other services that enhance the business environment.