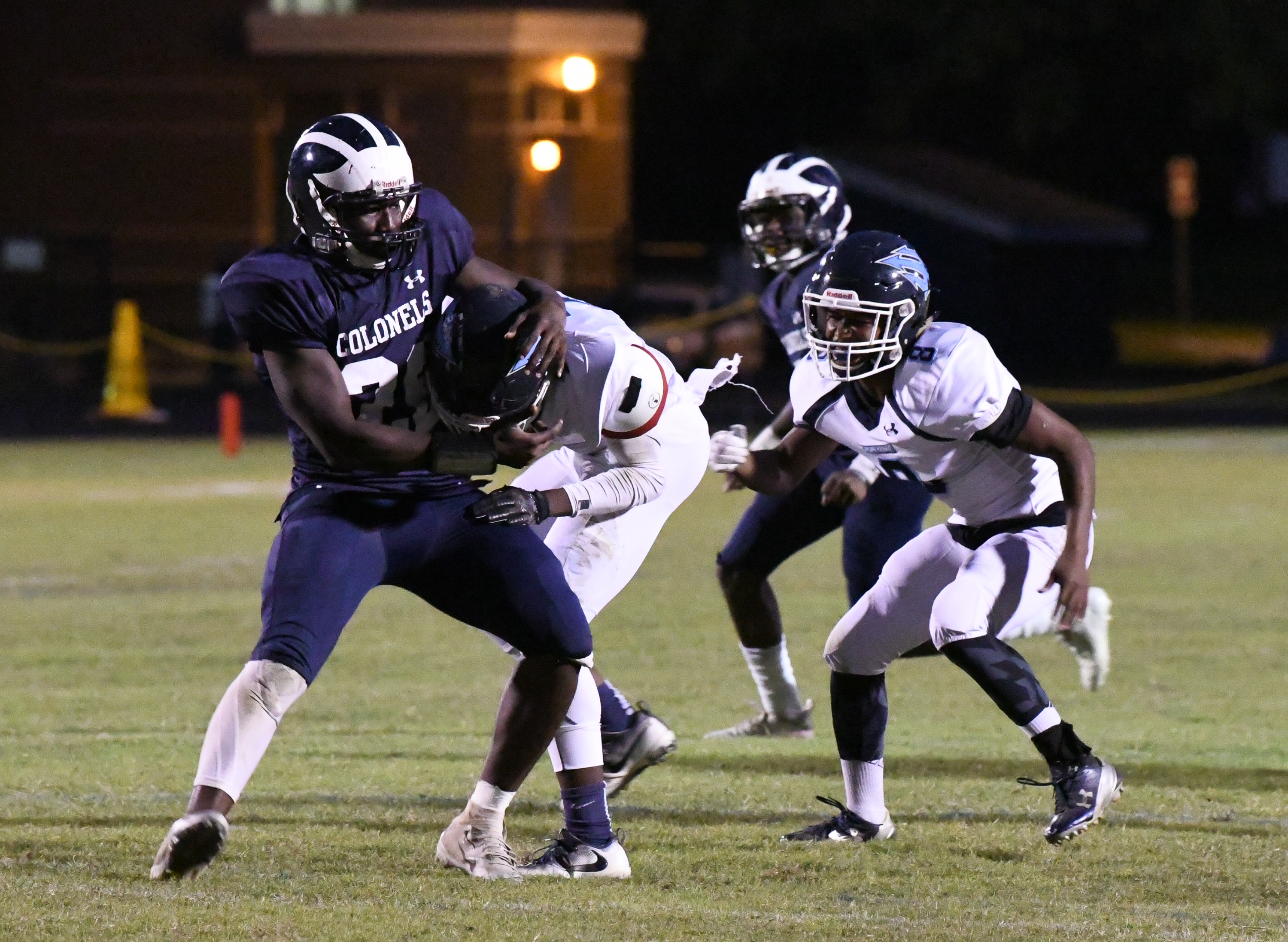 Magruder Defeats Springbrook 44-20 Friday Night
The game at Magruder Friday night showed all who were there that the Colonels were in complete control of the line of scrimmage during the first half.  Magruder scored first with 3:58 remaining in the first quarter and the two-point conversion made the score 8-0 as the quarter ended. Picking up where they left off in the first quarter Magruder scored less than two minutes into the second quarter.  The two-point conversion failed and the score was 14-0 Colonels.  The defense of Magruder stopped each Springbrook drive and with 7:26 left in the first half Magruder added eight more points to bring the score to 22-0.  The Colonels were not done scoring and added another touchdown with 4:02 to go making the halftime score 30-0 over the Blue Devils.  Springbrook's only scoring chance ended with a fumble inside the ten-yard line as time expired.
Magruder gave Springbrook their second scoring opportunity when the Colonels fumbled the opening second-half kickoff inside their own ten-yard line and the Blue Devils scored to make it 30-6 early in the second half.  Springbrook scored again but Magruder answered as the third quarter ended 36-13.
The final score was Magruder 44 Springbrook 20.  The dominance of Magruder's offense was the result of the six touchdowns scored by #6 Jeremiah Baxter which set a school record for touchdowns in one game.  Magruder has a home game vs Poolesville next Friday October 26th while Springbrook travels to Sherwood next Friday.
Pictures to follow by Daryl Schultz