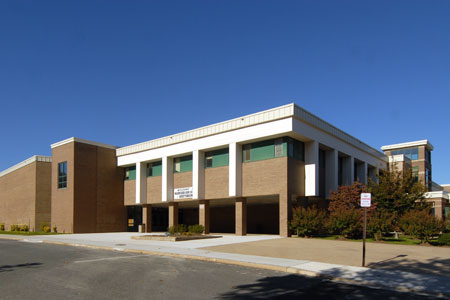 Magruder High School Takes New Flight with Aviation Program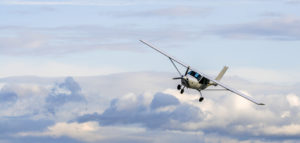 A new program implemented at Magruder High School allows students to get a head start on careers in aviation.
Out of the more than 70 schools selected to implement the Aircraft Owners and Pilots Association's Aviation STEM curriculum in the 2018-2019 school year, Magruder is the only school in the school district that will offer this program to students next year.
With a growing demand for workers in the aviation field, AOPA is collaborating with schools across the country to help fill the employment gap by preparing ninth grade students.  The four-year aviation STEM program will develop participants' skills in three career pathways: pilot; unmanned aircraft systems, otherwise known as drones; and aerospace engineering.
Once complete, students in the pilot pathway will have completed ground school towards obtaining a pilot certificate, according to Cindy Hasselbring, senior director for AOPA's High School Aviation Initiative. For the drones pathway, students will prepare to take the Federal Aviation Administration's Part 107 test that will prepare students to become a commercial drone pilot in high school.   The aerospace engineering option prepares students to take a 3D modelling software assessment that is valued by industry leaders.
"With an unprecedented demand for careers in aviation, we are thrilled that so many high schools are utilizing our STEM curriculum to inspire students and give them the skills to pursue future careers in aerospace," said Mark Baker, president and CEO of AOPA. "Planting the seeds for the future workforce of our industry is part of AOPA's mission to keep aviation vibrant. We are grateful to the AOPA Foundation donors who make such programs possible."
The curriculum will be provided to participating schools at no cost due to donations made to the AOPA Foundation, however, schools are responsible to pay for materials and teacher professional development out of their own funding sources, according to Hasselbring.
Three schools were chosen overall in Maryland and includes DuVal High School in Lanham, and Grace Brethren Christian School in Clinton.
22 percent of students in the Aviation Curriculum are female and 45 percent of students are in underrepresented groups.
For more information about this program, click here.