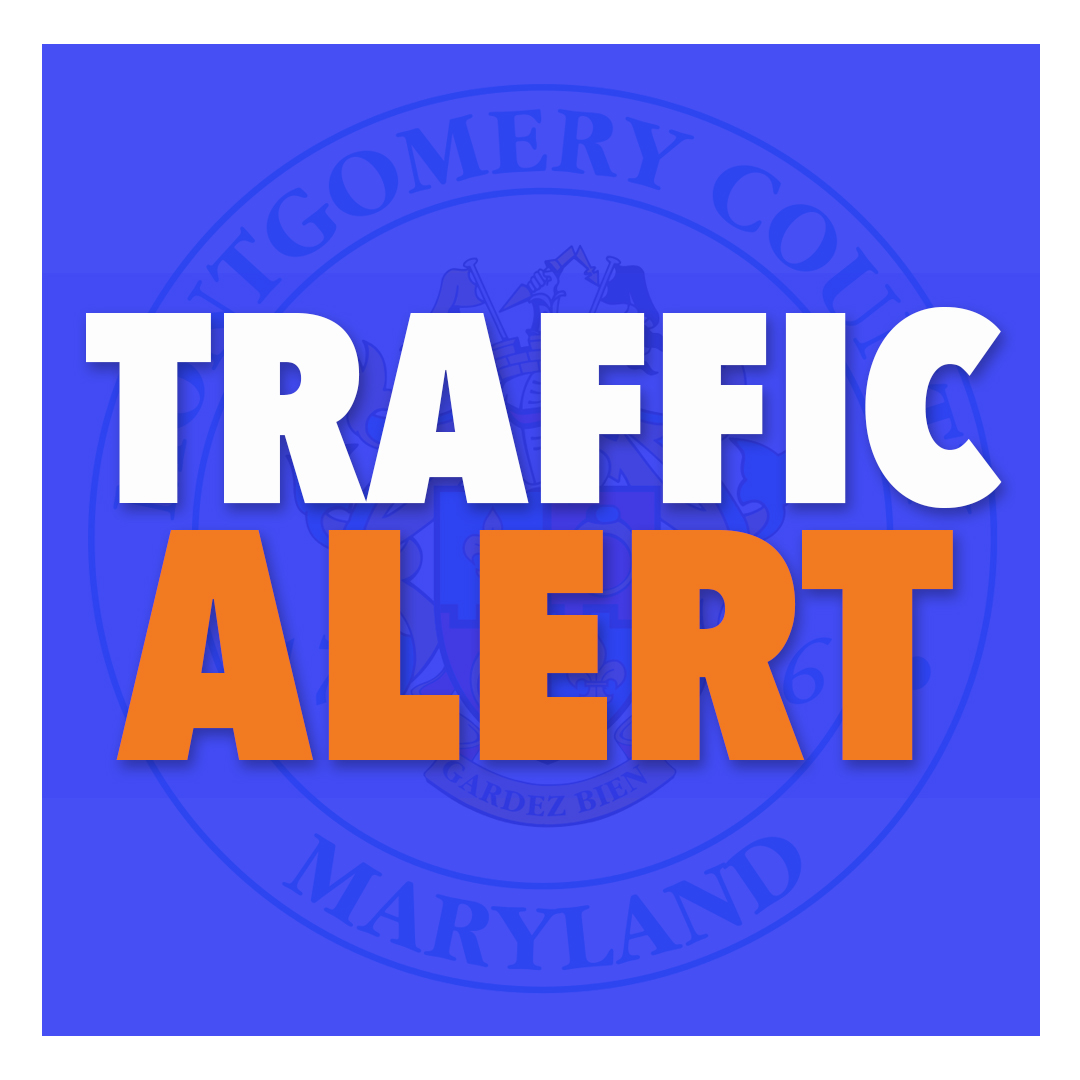 UPDATE: Northbound I-270 Reopens
UPDATE: All lanes of Northbound I-270 before MD 109 (Exit 22) have reopened. Montgomery County Office of Emergency Management tweeted that drivers should expect "significant residual delays."
All lanes of NB I-270 prior to MD 109 (Exit 22) have reopened from earlier traffic incident. Expect significant residual delays. #mdtraffic

— MC Emergency Mgmt (@ReadyMontgomery) April 3, 2019
Original Post: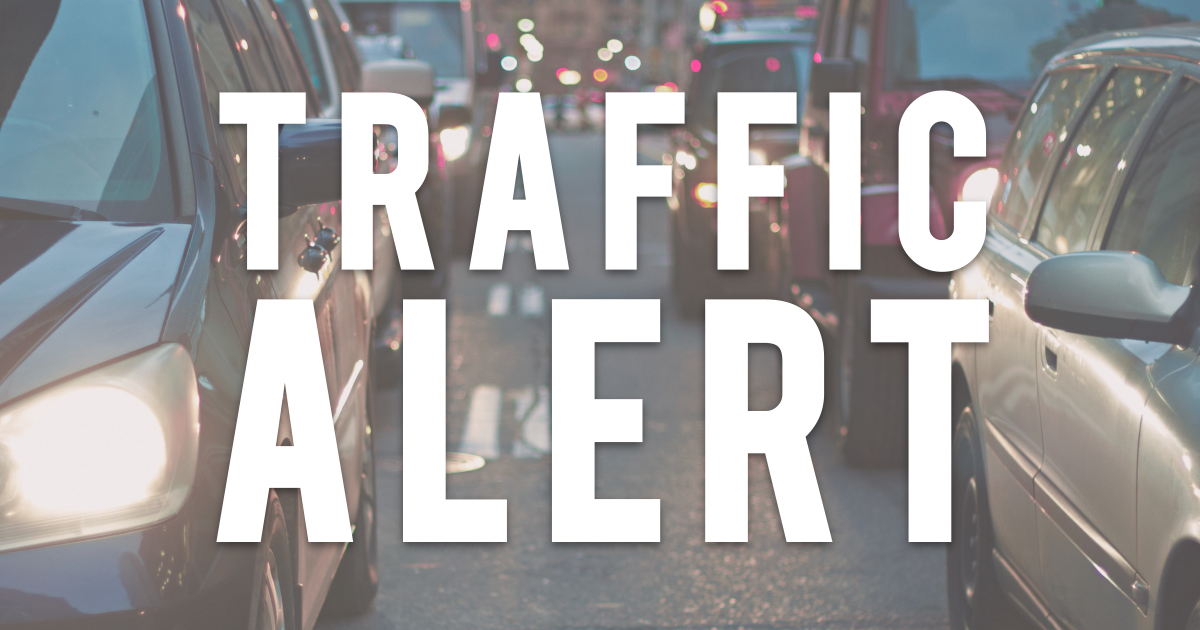 Northbound I-270 is currently closed due to a major accident this morning. According to police, the accident occurred at Weigh Station between Route 121 and Route 109.
Police tweeted that they are investigating the accident, which involved Montgomery County Police officers, who've been transported to a local hospital.
Police say that officers involved have been transported to the hospital. Pete Piringer, the spokesperson for Montgomery County Fire and Rescue, tweeted that rescue personnel is on the scene evaluating several non-life threatening injuries.
Check out the tweets below for details.
UPDATE Montgomery Co. – Closure remains in place. Travelers may experience extended delays on NB I-270 at EX 22 MD 109. Please seek alternate routes. VJ #MDOTnews #MDTraffic

— MD State Highway Adm (@MDSHA) April 3, 2019
MCPD Motor Units involved in collision on NB 270 @ Weigh Station. NB 270 will be closed for at least an hour while investigated. MCPD Motor Officers involved in collision, transported to local hospital for evaluation of injuries. Info updated as available.

— Montgomery County Department of Police (@mcpnews) April 3, 2019
TRAFFIC ALERT: NB I270 all lanes blocked just before weigh station between Route 121 and Route 109 for collision investigation

— Montgomery County Department of Police (@mcpnews) April 3, 2019
Traffic incident closes Northbound I-270 before MD 109 (Exit 22). Expect significant delays. Seek alternate route. #MdTraffic

— MC Emergency Mgmt (@ReadyMontgomery) April 3, 2019
Update – NB I270 ALL LANES BLOCKED Between Route 121 and Route 109, involves several motorcycles, lanes BLOCKED https://t.co/za4LSDuogU

— Pete Piringer (@mcfrsPIO) April 3, 2019
Update – NB I270 between Route 121 and Route 109, @mcfrs EMIHS evaluating several NLT injuries, some lanes BLOCKED https://t.co/PzihGKUcqJ

— Pete Piringer (@mcfrsPIO) April 3, 2019
Update – NB I270 just before Weigh Station btwn Rt121 & Rt109, @mcfrs EMIHS transporting 2 adults Pri2 trauma, NLT injuries, some lanes blocked https://t.co/4UceNwWxkG

— Pete Piringer (@mcfrsPIO) April 3, 2019
CLARKSBURG: NB I-270 at Clarksburg – all lanes blocked at the ACCIDENT. Crash involves some Montgomery County Police officers. @nbcwashington

— First4Traffic (@First4Traffic) April 3, 2019
ICYMI: MD-270 NB CLOSED btwn MD-121 and MD-109 (x22), crash investigation. @MDSHA setting up diversion thru the Scale House #MoCo #MdTraffic #DCTraffic

More ✅ https://t.co/nb3VFR1abs pic.twitter.com/IiwDaTEVan

— WTOP Traffic (@WTOPtraffic) April 3, 2019
Motorcycle crash blocks Nb 270 after 121 Use 121 to 355 as one of your alternates #MDtraffic #GMW pic.twitter.com/SSYlCfUmrN

— Julie Wright (@thejuliewright) April 3, 2019
Two Montgomery County ambulances being escorted by @mcpnews

Traveling I-270 SB @WDVMTV pic.twitter.com/jaeDCuwIYJ

— Katie Misuraca (@Katie_Misuraca) April 3, 2019
ICYMI – NB I270 near Weigh Station, Hyattstown, between Route 121 and route 109, lanes blocked, @mcfrs EMIHS transported 2 (motorcyclists) adults, both Pri2 traumas, both NLT injuries @MDSP @MDSHA @mcpnews @MontgomeryCoMD https://t.co/sEu5hyI2xj

— Pete Piringer (@mcfrsPIO) April 3, 2019