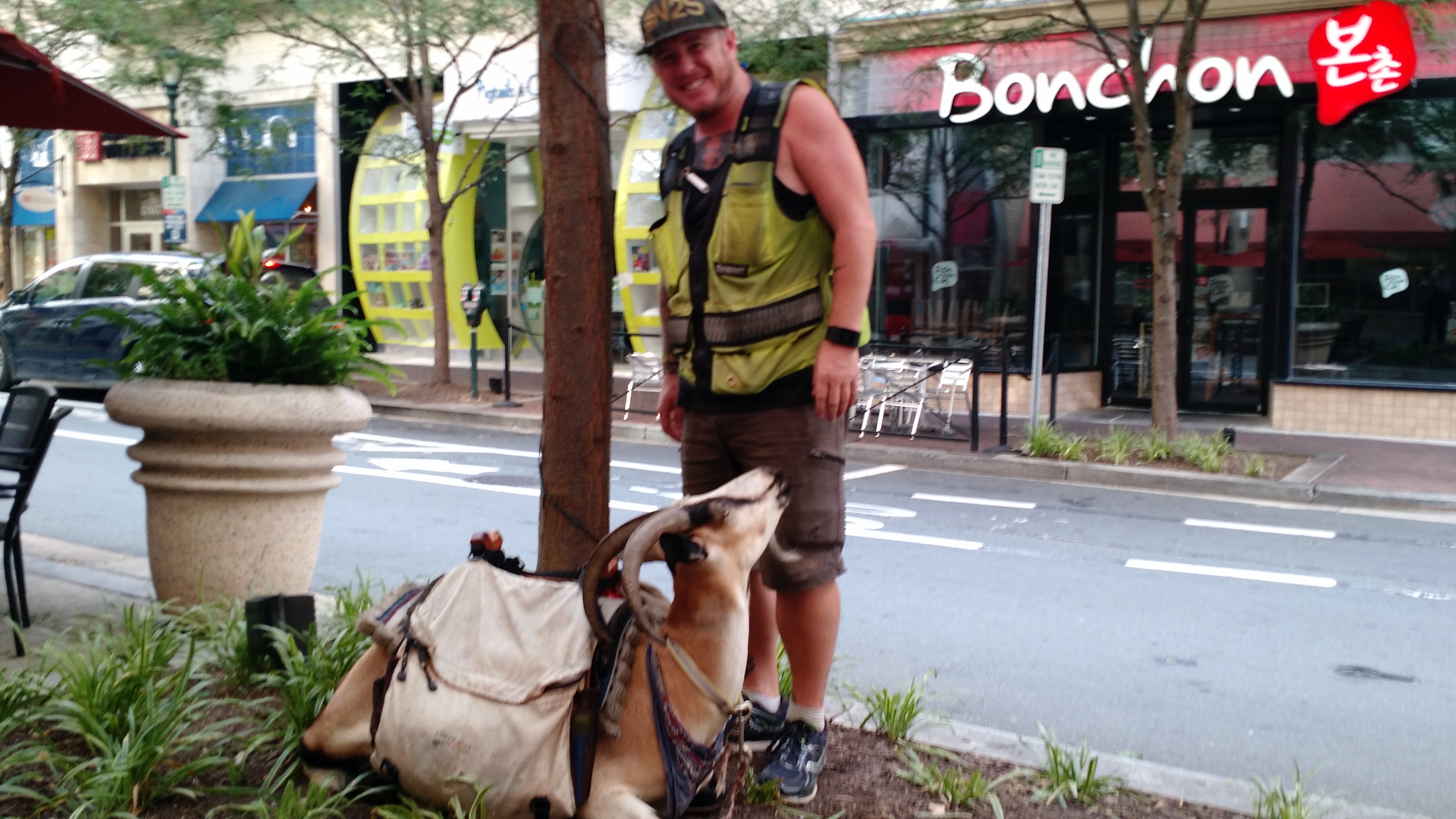 A Man and His Goat Make Pit Stop in Rockville as They Trek Across U.S. (VIDEO & PHOTO)
If you saw a goat in Rockville today, it probably was Miles and his human companion Steve Wescott.
Wescott and Miles have been on a walking journey across the U.S., on a mission to raise funds for an orphanage in Nairobi, Kenya. Wescott's project, Needle2Square, began in 2012 at the Space Needle in Seattle and he plans on ending it at Times Square in New York. The funds raised will go to an organization called Uzima Outreach, a non-profit started by Wescott's friend, Steven Turner.
Wescott  and Miles made a pit stop at Rockville Town Square and MyMCMedia's Mike Valentyne caught up with the duo.
Steve & Miles walking across the USA & raising $ 4 kids. Steve is going to pick up his 16th pair of shoes. #n2s pic.twitter.com/l62BlC2CVf

— Vincent Sarageno (@VJSarageno) July 28, 2016