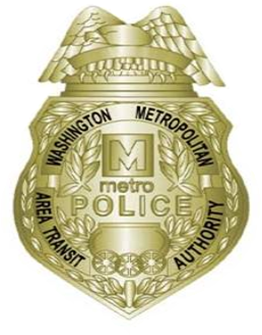 Man Faces Sex Charge from Metro Incident
A 26-year-old Southeast Washington man was arrested Wednesday morning in connection with an sex offense that occurred on a Red Line train, according to a statement from the Washington Metropolitan Area Transit Authority.
Wayne Anthony Dammons was charged with second-degree sexual offense in Maryland, Metro Transit Police said. The victim, a juvenile female, reported to police that she was riding aboard a Glenmont-bound Red Line train shortly before 4 p.m. Monday when she was approached by a man, later identified by police as Dammons, who sat next to her and asked for money, police said.
The man then began flirting with the victim and touching her in a sexual manner, police said. Subsequently, the suspect exposed himself to the victim, before exiting the train at Glenmont Station, police said.
The victim initially reported the incident to a trusted adult, who then notified Metro police, police said. Metro police obtained a warrant for Dammons' arrest Tuesday, and he was arrested this morning at a Metro station in Prince George's County.