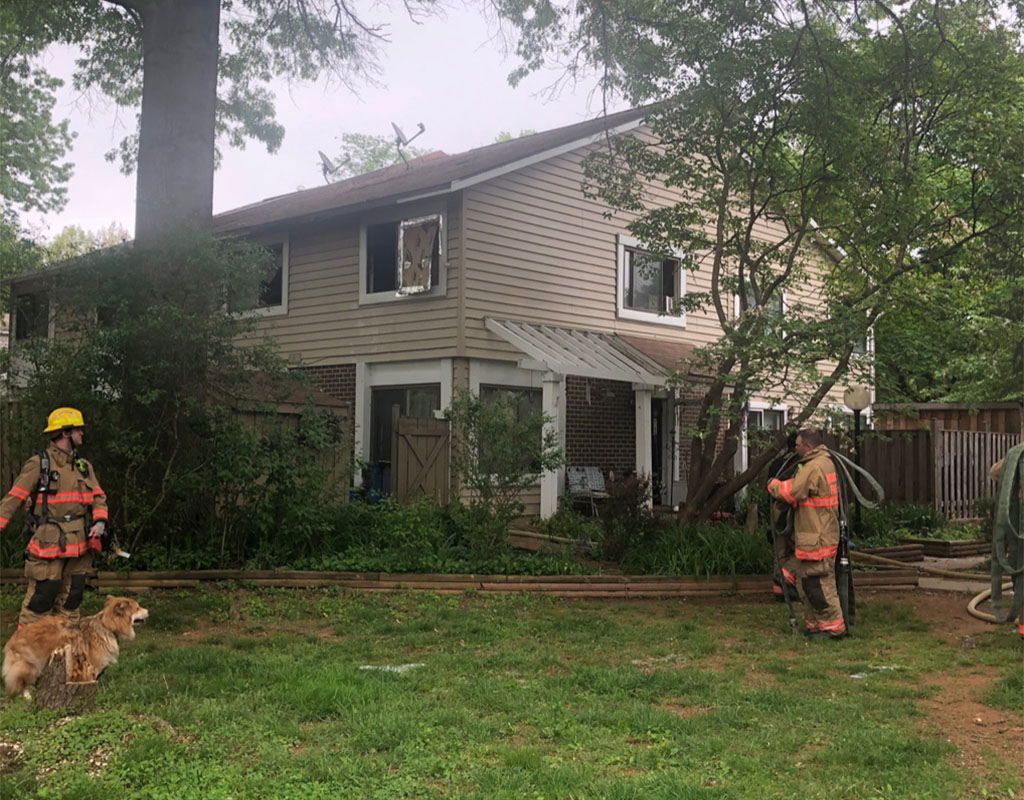 Man May Face Life-Threatening Injuries from Fire
A fire burned "a two-story quad-style building" on Sage Way in Germantown on Wednesday, according to Chief Kelvin Tomas, the assistant public information officer for Montgomery County Fire and Rescue Services.
Thomas tweeted that firefighters extinguished the fire from a bedroom, and they evaluated two occupants of the house for injuries.
Fire officials said on Twitter that one of the occupants refused to be taken to the hospital. According to Thomas, the other occupant, a man, was taken to the hospital and faces "possible life threatening injuries."
The cause and exact origin of the fire is under investigation, according to fire officials.
Final Update: The second occupant was evaluated but refused transport. @mcfrs investigators are on the scene investigating the cause and origin. Most other FR units have left the scene. @mcfrspio5 @PIOPete https://t.co/6P1pFrA4Ln

— MCFRSNews (@MCFRSNews) May 1, 2019
Update: Sage Way, the fire in a bedroom was extinguished and units are evaluating two occupants for possible injuries sustained in the fire. @mcfrs @MCFRSNews @PIOPete

— KelvinThomas (@mcfrspio5) May 1, 2019