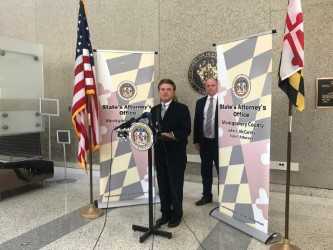 Man Sentenced to 70 Years for Stabbing Pregnant Teen
A Silver Spring man responsible for stabbing his pregnant ex-girlfriend was sentenced to 70 years on Friday.
Dakota Brothers was just 18 years old when he led his 19-year-old girlfriend behind a wooded area in Kensington on Aug. 31, 2016 in attempt to kill her and the unborn child.
According to Montgomery County State's Attorney John McCarthy, Brothers and the victim were in a romantic relationship before he found out she was pregnant with his baby. McCarthy said Brothers broke up with female victim, and they had minimal contact until he reached out to her the day before the attack to offer "financial assistance" for the baby, according to McCarthy.
The victim thought she was meeting with Brothers to purchase a car seat near Wheaton Mall.   In what McCarthy described as a "despicable act," Brother's asked to engage in sex with the victim one last time.  Next, Brothers strangled the victim and stabbed her in the neck before leaving her in the woods to die.
Screams for help is what led teachers from a nearby Montessori School to the woman's side. As a result of the victim's injuries, the baby was delivered by an emergency cesarean on that same day.  She and the baby survived.