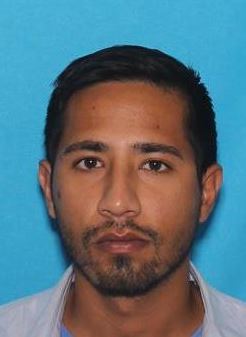 Man Suspected of Bank Robberies Found Dead in Hagerstown Motel
The man detectives believe robbed several Suntrust banks was found dead in a Hagerstown motel room, a Montgomery County police statement said.
Shivi Brian Mohanani-Neil, 28, of Pottstown, Pennsylvania, is believed to be responsible for several Suntrust bank robberies in Montgomery County as well as committing other robberies in Northern Virginia, police said.
Mohnani-Neil entered the Suntrust Bank within the Safeway grocery store at 14939 Shady Grove Road, in the Falls Grove area of Rockville, Jan. 27, Feb. 3 and March 3, police said. Each time, he obtained cash and fled.
On April 4, he is believed to have robbed a bank at 15411 New Hampshire Ave., Cloverly, police said. And Mohnani-Neil is believed to be responsible for other robberies in Northern Virginia, police said.
Detectives were able to identify Mohnani-Neil as the suspect over the course of their investigation and obtained a warrant for his arrest charging him with four counts of robbery, police said.
While actively looking for Mohnani-Neil, authorities in Hagerstown found Mohnani-Neil, dead in a hotel room in Hagerstown. No foul play was suspected in Mohnani-Neil's death, police said.
Further investigation into Mohnani-Neil found that he had been previously arrested for the following offenses in Pennsylvania: robbery, CDS violations, theft, receiving stolen property, assault, terroristic threats, forgery, unauthorized use of a motor vehicle, and identity theft.