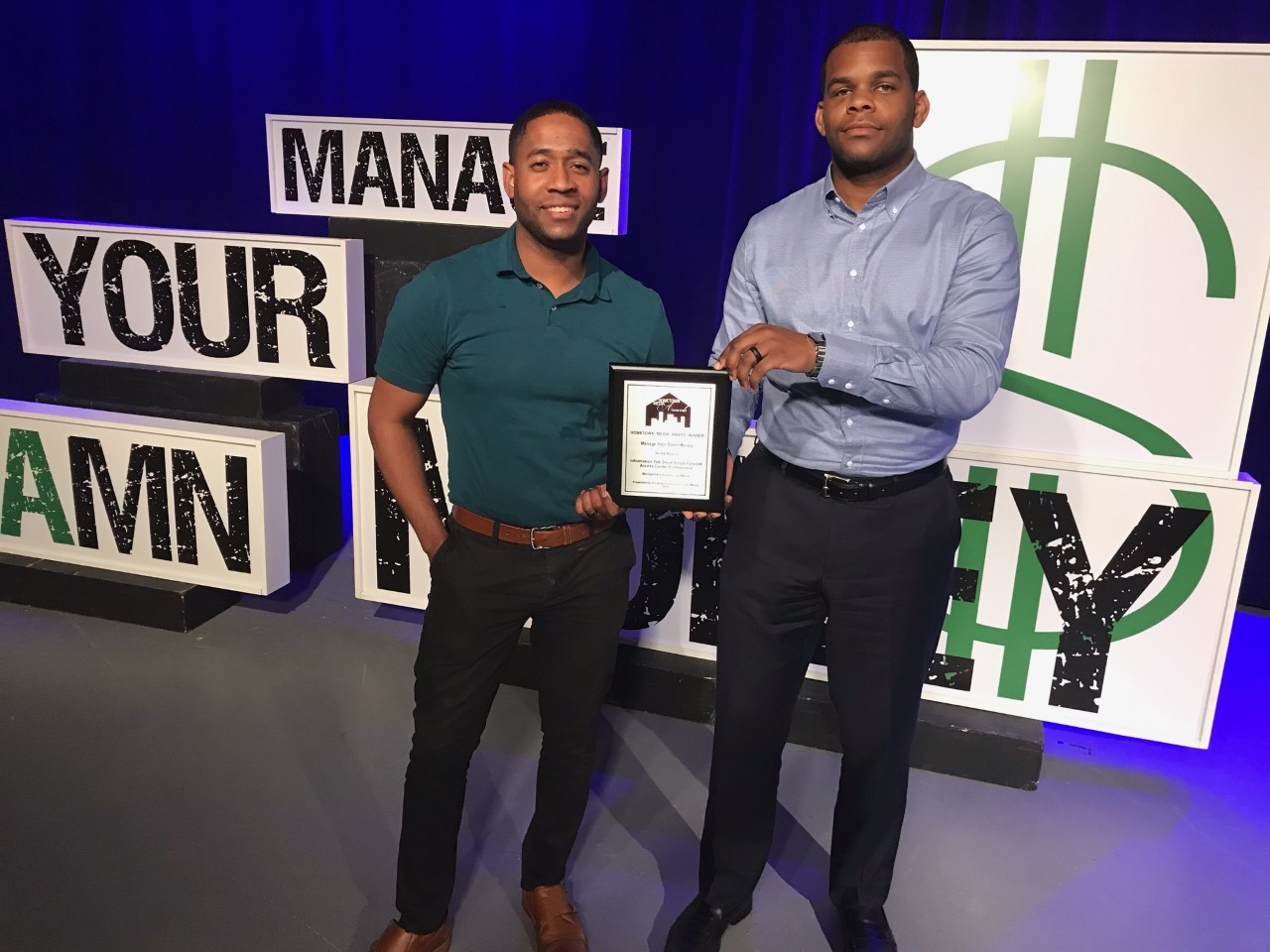 Manage Your Damn Money Celebrates First Award
Millennial money men Ben Carter and Malcolm Ethridge took time out of their last show to share some happy news: Manage Your Damn Money won the Information Talk Show Single Episode Access Center Professional category of the Alliance for Community Media's Hometown Media Awards. It's MYDM's first ever award but certainly not their last. You can put money on that. Join them in celebrating the win!
Check out Manage Your Damn Money with Ben & Malcolm for earlier episodes of the show.