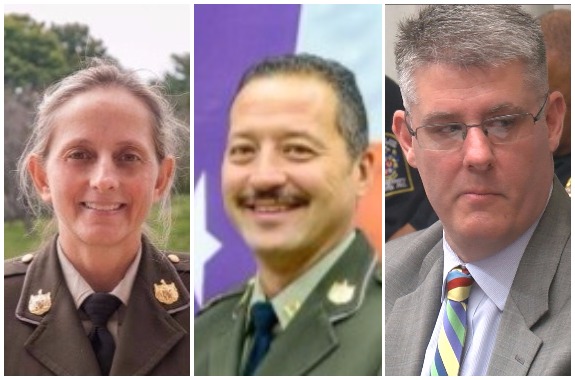 Manger Announces New Acting Assistant Chief, District Commanders
Capt. Laura Lanham has been appointed active assistant chief of the Investigative Services Bureau, Montgomery County Police Chief Tom Manger has announced.
Lanham had been commander of the Wheaton District station. Her name has been sent to the County Council for confirmation.
The date of the confirmation hearing has not been finalized.
Replacing Lanham as Wheaton District commander will be Capt. Marc Yamada, the former director of the Community Engagement Division.
Capt. Paul Liquorie will be commander of the Bethesda District. Liquorie had been the director of the Special Investigations Division. Capt. David Falcinelli, the current commander of the Bethesda District, will take the role of duty commander.