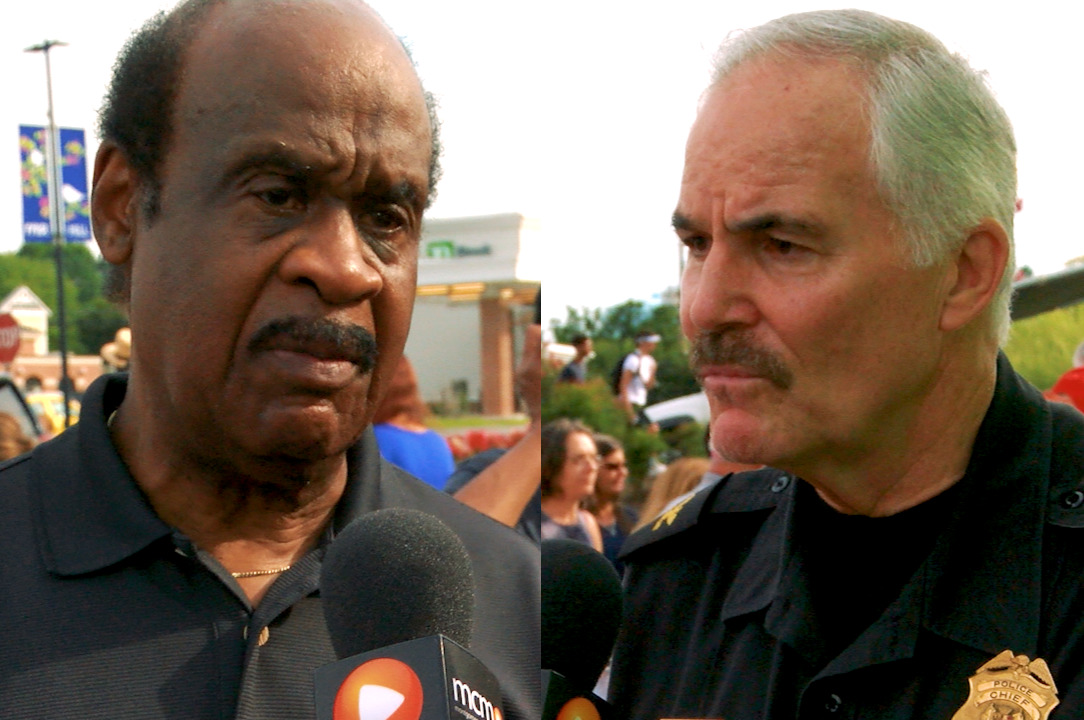 Manger, Leggett Talk About Next Steps in White Investigation
The internal affairs investigation of Officer Anand Badgujar could take a few months, Montgomery County Police Chief Tom Manger said Tuesday night.
Badgujar shot and killed Robert White, an unarmed man, in a quiet Silver Spring neighborhood in June. The criminal investigation of the shooting was handed over to the Howard County State's Attorney's Office, following an agreement between Montgomery and Howard counties.
Based on a review of evidence and a review of the law, the Howard prosecutor determined that Badgujar's actions were justified under the circumstances.
With the criminal investigation complete, the case is now before Montgomery County police Internal Affairs detectives who will determine if Badgujar acted within department rules and policy.
Speaking at the National Night Out event in Olney, Manger said the findings of that investigation would land on his desk for a final decision.
We asked Manger and County Executive Ike Leggett about the next steps in the investigation of Robert White's killing. Here's what they said: