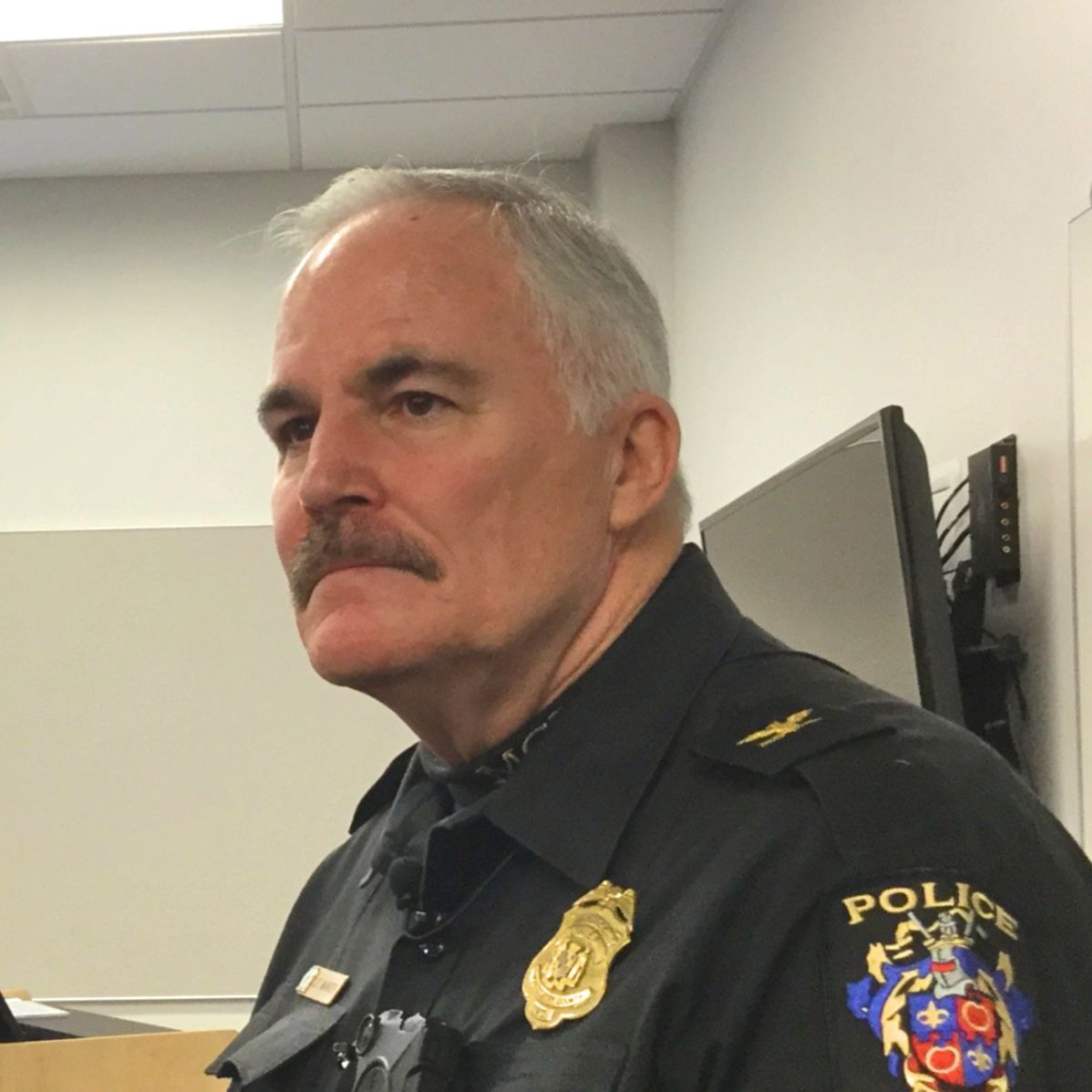 Manger Says Robert White Killing Was 'Lawful and Justified'
The officer who shot and killed Robert White on a Silver Spring street was justified in doing so, according to a five-page memo written by Tom Manger, retired police chief of Montgomery County police.
The memo was dated March 26, just days before Manger was set to begin his retirement. It was sent to Montgomery County Executive Marc Elrich.
Officer Anand Badgujar confronted White on Three Oaks Drive, a quiet tree-lined street near Sligo Creek. White had his hands in his pocket, which Badgujar believed to be a sign he was armed.
Badgujar tried to stop White, who became combative. The two fought, and Badgujar shot him.
"Was Officer Badgujar's use of deadly force lawful and justified?" Manger wrote. "MCPD determined that Officer Badgujar's use of deadly force was lawful and justified."
An Elrich spokesman said the county executive would have no statement.
Although the Manger memo lists the court cases that justify the Badgujar's actions, Montgomery County Councilmember Will Jawando still had legal questions, he said.
"I have a lot of questions of the legality and the cause behind stopping Robert White. He put his hands in his pocket and had a ripped jacket two reasons why the officer to pursue him," Jawando said.
Jawando has introduced County Council legislation that would change the way police-involved shootings are handled. Now, the county police investigate and send the evidence to Howard County, where the state's attorney there determines whether to charge the officer.
Jawando's bill would find an independent investigator, who would make a public report on the disposition of the case. His Law Enforcement Trust and Transparency Act is to be voted by the council's Public Safety Committee on April 12. The full council will vote on the bill sometime thereafter.
Councilmember Sidney Katz, who is the chairman of the Public Safety Committee, said: "It's always a horrible situation when this takes place."
Jawando said, based on the officer's body camera footage, White's actions weren't that unusual. White moved away from the officer, which shouldn't be considered suspicious, the councilmember said.
"If you're a black person in this country and you see a police officer, that's a normal response," he said. "That needs to be factored into police training."
He said the use of force could have been justified because White did hit the officer. But, Jawando said, "we didn't have to get to that point."
Manger's report also says White possessed a "folded knife," which is the first public time police said he was armed at the time of the incident. The knife was not part of the confrontation.
Jawando wrote Elrich, in a letter signed by his eight colleagues, seeking transparency in the search for a new police chief. Elrich wrote back last week that he intended for the search process to be transparent.
We have documents to share with this story. Here is Manger's memo:
Here is the Jawando letter:
And here is Elrich's response:
Previous Posts:
Police Meet With Howard County Prosecutors to Discuss White Killing
Officer in Shooting of Unarmed Man Declining to Be Interviewed, Police Say