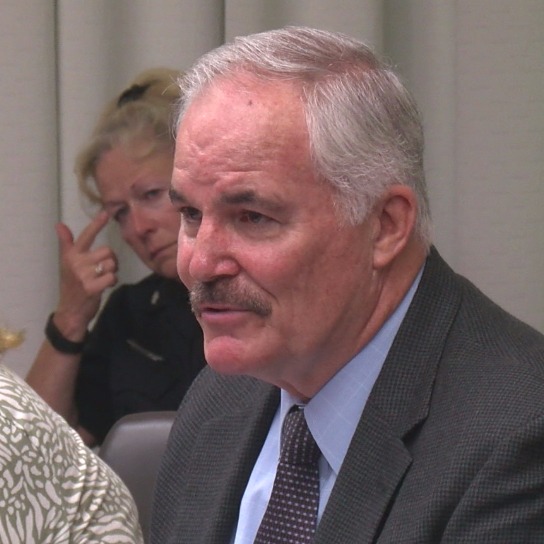 Manger Taking Position with Chiefs Association
Police Chief Tom Manger said Wednesday he will leave Montgomery County police in April to take over an association that represents the largest police forces in the United States and Canada.
"I'm looking forward to not having that 24-7 responsibility and seeing what that feels like," Manger said in an interview with Montgomery Community Media.
Manger has been the Montgomery County chief for 15 years and in law enforcement for 42 years. He was born in Baltimore, but lived 10 years in Silver Spring, graduating from Montgomery Blair High School.
"He's truly a remarkable man. He's truly has shown his leadership in Montgomery County. And he's going to be greatly missed," said Councilmember Sidney Katz, who chairs the council's public safety committee.
The chief listed three great accomplishments from his time as the county chief. Number one: The Lyons Sisters case.
"We were finally able to solve that, and we were able to give that family some closure," Manger said.
The Lyons sisters, ages 10 and 12, were abducted on their way to Wheaton Plaza in 1975. In 2017, after the work of Montgomery County police cold case detectives, Lloyd Welch pleaded guilty to murdering the girls.
And number two: All his officers wear body cameras.
"This is a best practice, and we decided that we're going to implement it. I'm proud of that," Manger said.
County Executive Marc Elrich, in a statement, applauded Manger's work to equip officers with body cameras. Elrich noted Manger wears one himself.
And number three: Building trust in the community.
"There's always have work to do," Manger said. "We have to make sure we're always establishing partnerships."
Crime issues will always be a part of certain areas of the county, he said.
"There's always going to be work you wish you could have done," Manger said. "There will never be a time, where I'd say, I'm done. There's always 10 things need to be done."
Manger is the 16th chief in the 97-year history of the Montgomery County police. He was sworn in on Jan. 30, 2004. He is the second longest-serving police chief behind James S. McAuliffe, who served from 1955 until 1971.
After graduating from the University of Maryland, Manger began his law enforcement career in 1976 as a "summer cop" in Ocean City, Maryland.
"I often say that job taught me very little about professional policing, but it taught me this was the right career for me," Manger said.
On Jan. 3, 1977, he was sworn in as a Fairfax County, Virginia police officer. He rose through the ranks and was the chief of police in Fairfax County from 1998 to 2004. In 1993, he was awarded the Silver Medal of Valor.
From Fairfax, he became the Montgomery County police chief.
Manger will lead the Major Cities Chiefs Association in Washington, D.C.
Washingtonian magazine recently recognized Manger as one of its 2018 Washingtonians of the Year.  He recently completed four years as the president of the Major Cities Chiefs Association, elected by his peers from the nation's largest police departments.
"What gives me some satisfaction is that when I'm gone, the great work of this police department will be done. It wasn't about me, it was about the team," Manger said.