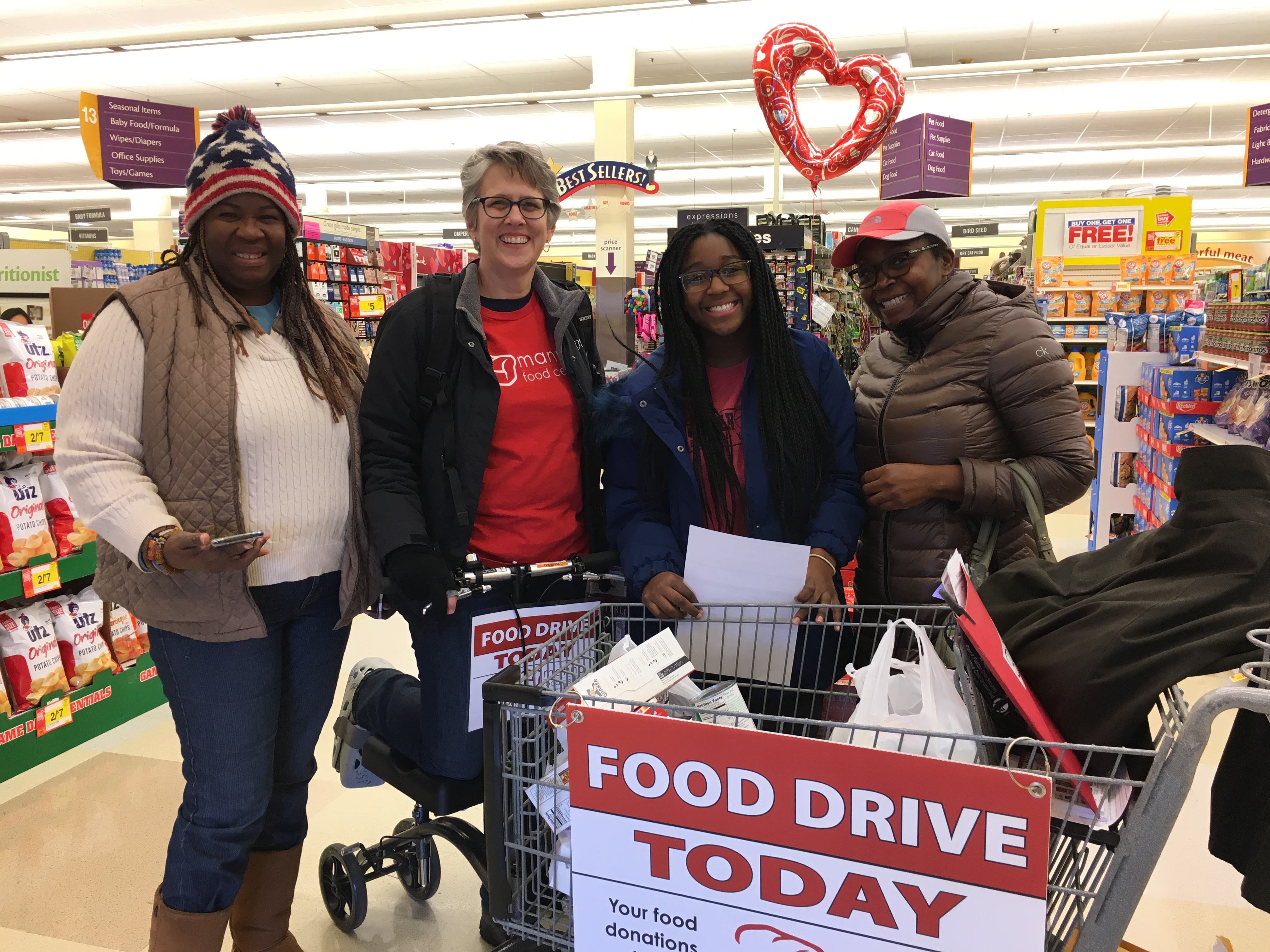 Manna Collects 14 Tons of Food During MLK Drive
Manna Food Center collected 28,542 pounds of food during the MLK Service Weekend Food Drive on Jan. 19 and 20 at participating Giant Food stores in Montgomery County. Food donations increased by 87 percent from the previous year.
Jackie DeCarlo, Manna's chief executive officer, said many people were motivated because of the federal government shutdown.
"The shutdown opened the public's eyes to ongoing issues around food insecurity here in Montgomery County," she said in a statement.
The 14 tons of food will help stock Manna's shelves for Montgomery County neighbors in need. More than 63,000 residents live with uncertainty around food for themselves and their family. Manna waived income requirements to assist residents impacted from the shutdown. The waiver remains in effect until further notice. Food will be distributed to participants through existing distribution sites.
More than 200 Manna volunteers and 20 elected officials collected food items from shoppers throughout the weekend of service. The top five Giant Food stores were Westfield Wheaton (3,114 lbs.), Blair Park (2,193 lbs.), Kentlands (2,052 lbs.), Burtonsville (1,998 lbs.), and Traville Village Center (1,758 lbs.).