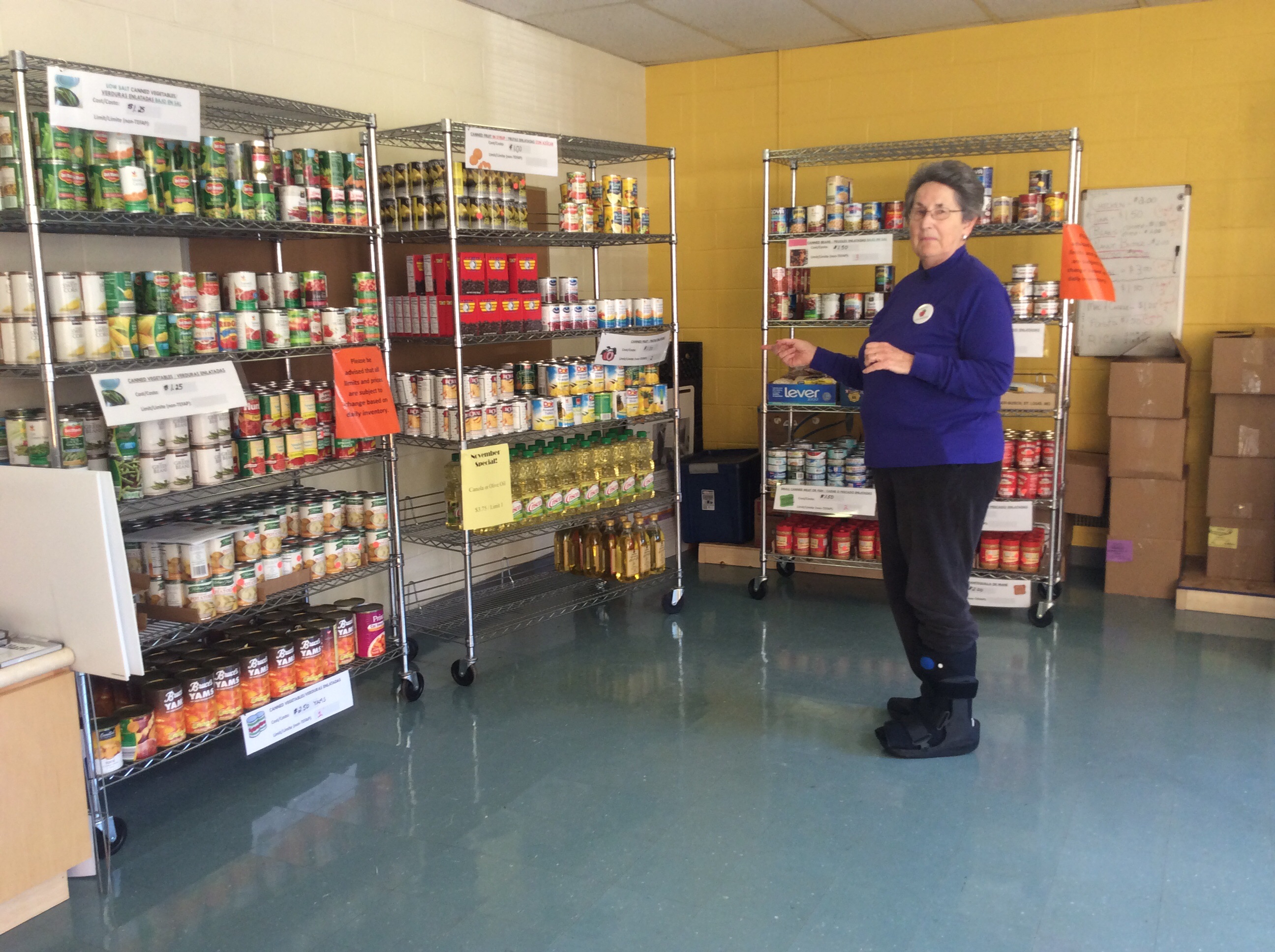 Manna Food Pantry Lets Clients Do The Shopping in Silver Spring (VIDEO)
It's almost like a traditional grocery store, but this Choice Pantry is in the basement of a church in Silver Spring and it allows Manna Food Center clients to fill their shopping carts with the items they really want to eat.
MyMCMedia's Krista Brick reports.
It's called a Choice Pantry and its a new model for Manna making its debut at the Colesville Presbyterian Church this June and hitting its stride as the holiday season expects to bring the greatest number of clients to call on Manna's food distribution services,
Here at this unique Manna distribution site, clients are given a certain amount of money on a laminated card they can use to spend at the pantry. The amount is predeermined by the number of members in a client's household. They take that card and shop at the pantry buying vegetables, canned goods, breads and meats.
While the pantry held the fourth Friday each month can accommodate up to 50 shoppers, there has yet to be that many preregistered. Manna's Director of Nutritional Services Jenn Umbriac told MyMCMedia the Choice Pantry model might be replicated at other Manna sites. And she said it could help the nonprofit determine what types of foods the clients really want.
The Colesville Presbyterian Church Choice Pantry is located at 12800 New Hampshire Avenue in Silver Spring. The next pantry day is Dec. 26.