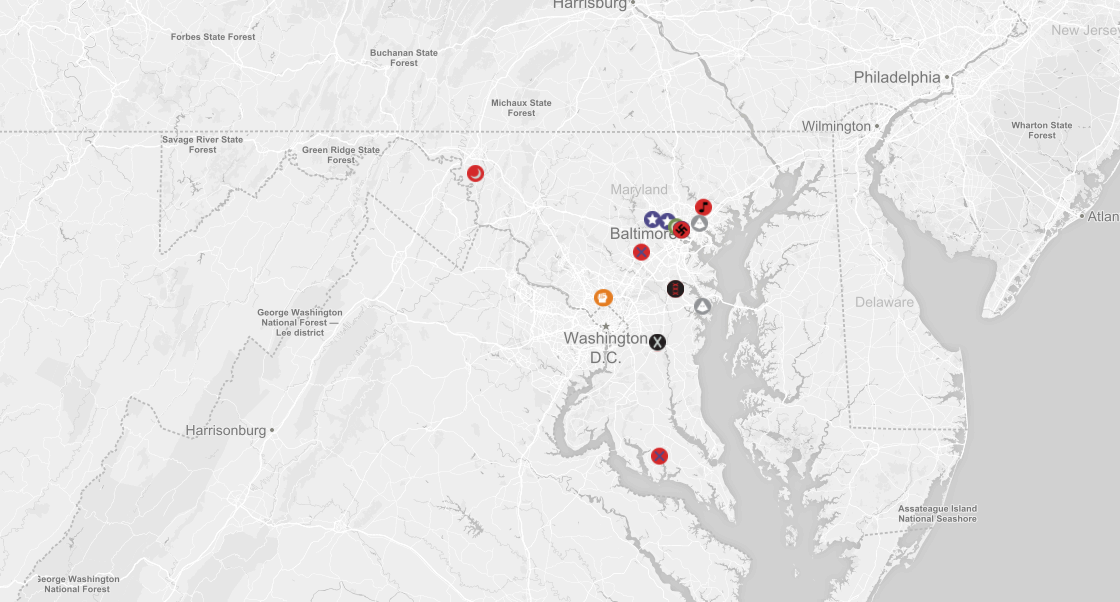 Map Details Where Maryland Hate Groups Are
The Southern Poverty Law Center has released a detailed map showing where hate groups are stationed across the United States.
According to the report, there are a total of 18 hate groups in the state of Maryland, and 917 total in the country.
Two groups are in Montgomery County:
Council of Conservative Citizens in Silver Spring
Heritage and Destiny in Silver Spring
The list, according to the center, was complied by using hate group publications and websites, citizen and law enforcement reports, field sources and news reports.
The list includes anti-Muslim hate groups, the Ku Klux Klan, anti-government 'patriot' groups and Black Separatist groups.
Click here to view the map in its entirety.
Hate groups have taken root across America — not just in #Charlottesville, and not just in the South. https://t.co/8I9GODW9S4

— SPLC (@splcenter) August 15, 2017