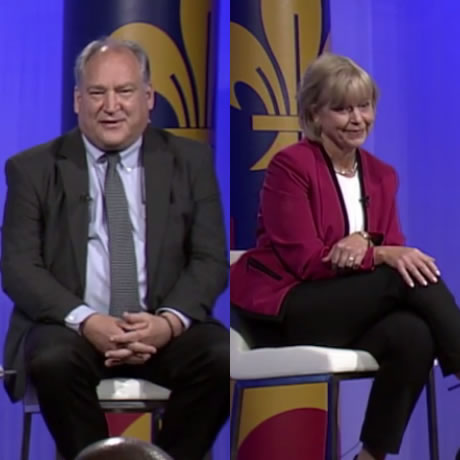 Marc Elrich and Nancy Floreen Quiz Each Other at Monday's County Executive Forum
Montgomery Community Media hosted a forum with the three candidates for the County's next executive. Nancy Floreen, Robin Ficker, and Marc Elrich all responded to questions from Kojo Nnamdi and Tom Sherwood. The forum was held at MCM's studios in Rockville Monday, Oct. 1.
In the final minutes, Kojo Nnamdi gave Marc Elrich and Nancy Floreen the opportunity to ask each other a question of their choosing.
Elrich asked Floreen, "What are my radical ideas?"
Floreen to Elrich, "Why do you always oppose roads?"
Here are their answers.
#MoCoVotesMCM