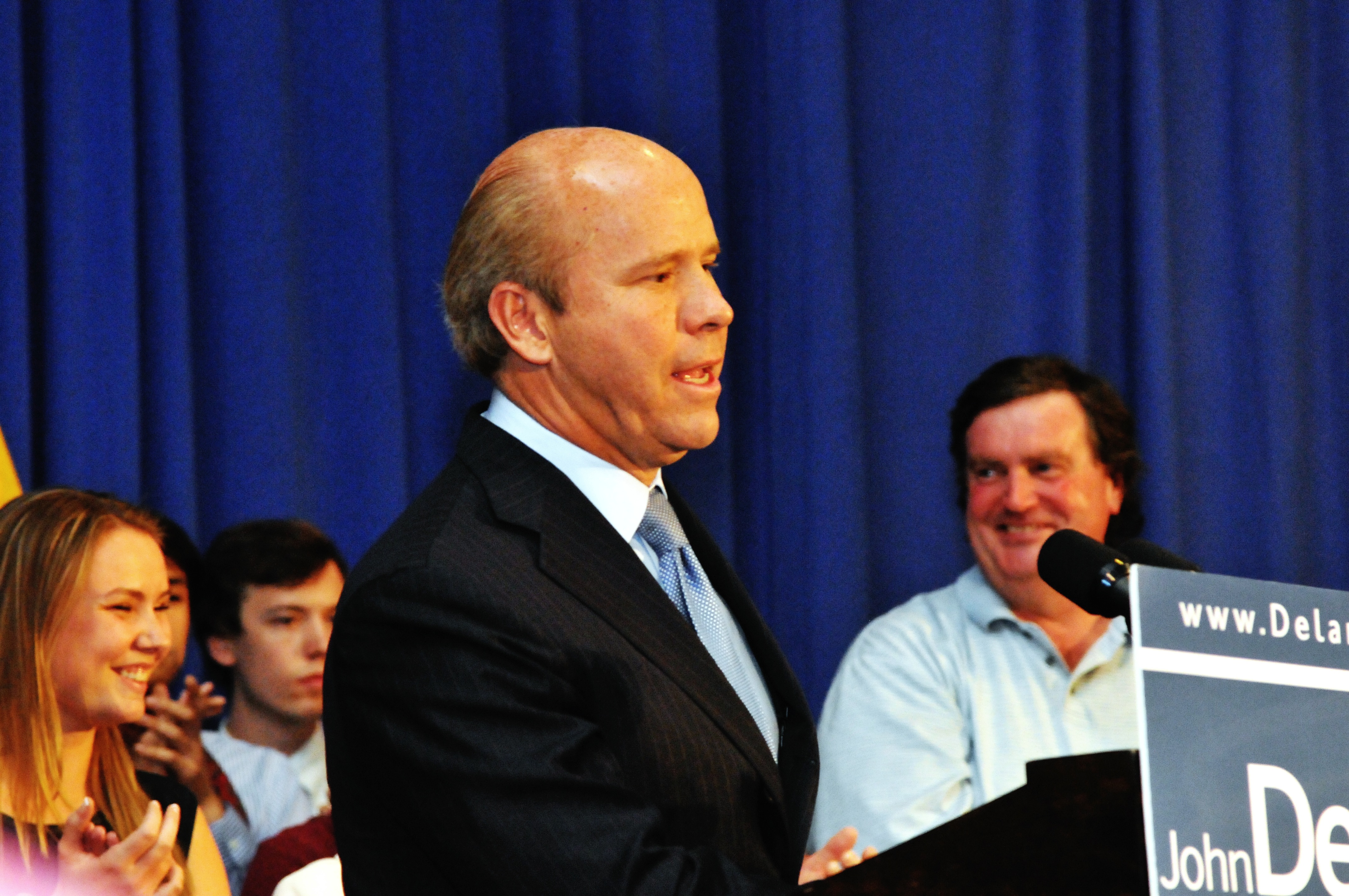 Marianne Williamson's Former Iowa State Director Joins Team Delaney
Brent Roske, the former Iowa state director for author-turned-presidential-candidate Marianne Williamson, has joined John Delaney of Potomac's 2020 campaign.
The news was first reported by the Des Moines Register on Monday.
Brent Roske has resigned as the Iowa State Director for @marwilliamson 's 2020 campaign. Roske had no comment as to why he resigned.

Paula Roby has taken over as the Interim Iowa State Director.#IACaucus

— Gage Miskimen (@GageMisky) July 8, 2019
Delaney confirmed the news on his Twitter account on Tuesday and said he was excited to have Roske join his campaign.
Welcome aboard, @BrentRoske, we're thrilled to have you on #TeamDelaney! https://t.co/GfEQVWiR1z

— John Delaney (@JohnDelaney) July 9, 2019
Roske explained the switch from Williamson to Delaney in an email to MyMCMedia.
Healthcare for all Americans is the reason I first got into politics after working in the entertainment industry for 15 years. Now that my wife and I have a little one, I have even more reason to do everything I can to ensure that accessible healthcare is a reality for the next generation. I believe that the Delaney plan for US healthcare is the most pragmatic and attainable one being discussed by any of the candidates and I'm ready to not only get the word out but also work to get Mr. Delaney into the White House as our next President. He is brilliant, successful, and would make an excellent steward for this country."
The latest Politico poll has Delaney polling at 0.1% in the Democratic primary race.
After Rep. Eric Swalwell (D-Calif.) announced Monday that he's dropping out of the race, Delaney was asked on CNN if he plans on following suit.
Delaney indicated that he intends to continue pursuing the presidency and influencing the debates as a "moderate" Democrat.