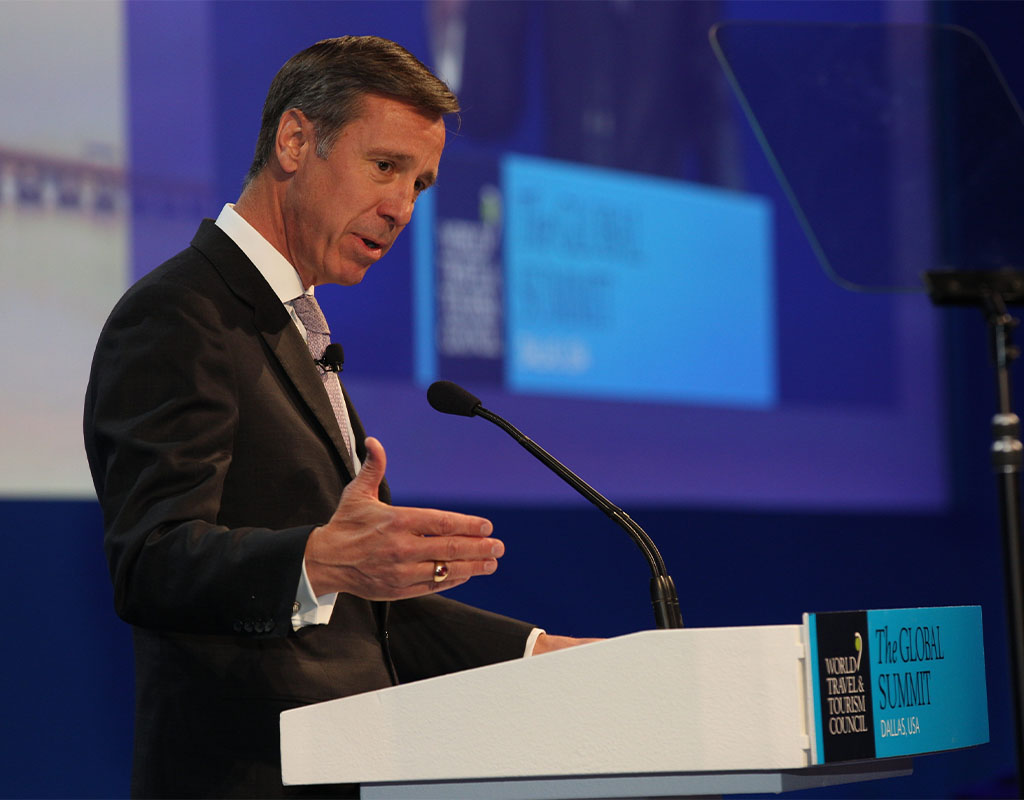 Marriott President Diagnosed with Pancreatic Cancer
Arne Sorenson, the president and CEO of Marriott International, has been diagnosed with stage 2 pancreatic cancer.
According to a statement from Marriott Corporate, a team at Johns Hopkins Hospital in Baltimore diagnosed Sorenson after he underwent a series of tests. Marriott Corporate says that Sorenson, 60, will stay in his role as president and CEO as he undergoes cancer treatment.
Since the announcement, Sorenson has received an outpouring of support from the community. Gov. Larry expressed his support for Sorenson on social media on Friday.
Sending best wishes to @Marriott President and CEO Arne Sorenson who was recently diagnosed with stage 2 pancreatic cancer and will begin treatment next week.

— Governor Larry Hogan (@GovLarryHogan) May 3, 2019
In a Twitter thread, Hogan tweeted, "Last month, I had the honor of awarding Arne with the 2019 Governor's International Leadership Award for his incredible leadership of Marriott, one of the world's largest and most respected hospitality companies. He is a wonderful individual, an incredible business leader, and a great man. Though I know this will be a tough battle, I also know that he will give this fight everything he's got—we are praying for a full and speedy recovery!
This week Sorenson begins chemotherapy and doctors are anticipating he will undergo surgery "near year end 2019."
Sorenson said in a statement, "The cancer was discovered early. It does not appear to have spread and the medical team – and I – are confident that we can realistically aim for a complete cure. In the meantime, I intend to continue working at the company I love. Let me make one request, look ahead with me. We have great work underway at Marriott. I am as excited by what we can accomplish together as I have ever been."
He is a wonderful individual, an incredible business leader, and a great man. Though I know this will be a tough battle, I also know that he will give this fight everything he's got—we are praying for a full and speedy recovery!

— Governor Larry Hogan (@GovLarryHogan) May 3, 2019