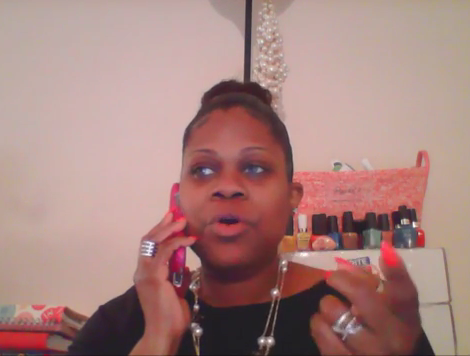 Marsha B: Making Moves
Marsha B. TV is in full effect! Yes! I love this picture. Makes me look like I am doing something, right? Michelle Queen, one of my favorite people, reminded me the other day of the obstacles that I overcame. I overcame  A LOT in the past few months.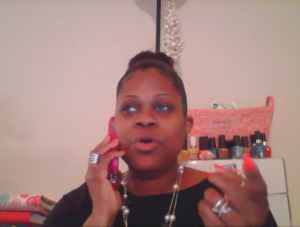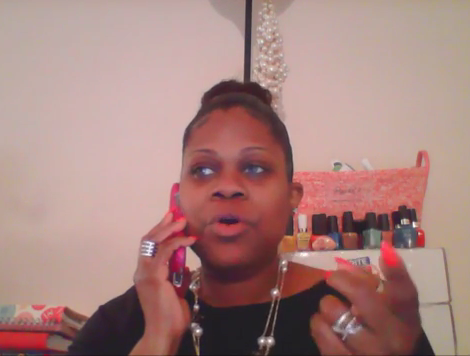 That big snow storm that hit a couple of weeks ago on a Saturday? The one that was to start at 2 p.m., but hit us with the 10 a.m. uppercut? I was in the middle of a dry run. I showed up and everyone else was determined to show up too. Well, we got most of it done, but had to exit quickly. I had to take a cab home and we got stuck right on the exit that was to take me home along with all the other cars… but it was worth it!
Getting the tv show at this stage seemed insurmountable, but I got to my first studio taping…Then guess what? My talent didn't show, I had to get replacements. Then one of the mics kept going out on the set.
On top of all of that, the apartment I had wanted became available……in the dead of winter of course. It took me several times to get it all together. Every time I attempted to move it was either: too cold, snowing, sleeting and black ice. Black ice is no joke!  I have never moved in the winter time. After this experience, I will never move again in the winter time. I even had movers…. Won't do it again!
I have been making all kinds of moves. Now I am trying to get settled in my new spot, getting back into the swing of things just in time for spring. I never paid attention, but I appreciate the changing of the weather now. WELCOME SPRING! CAN'T WAIT FOR THE SUMMER!
The past. My past always seems to visit my present. It sticks its nosy head in to see what I'm doing. Just gotta see. Well past let me tell you: I am getting along just fine without you. I don't need you. You did nothing but hold me back, try to break me down and then think you were better than me….HA! So past the next time you come a calling…..I am sending you to voice mail.YOU HAVE NOTHING NEW TO SAY!
Stay tuned for updates and snippets of Marsha B. TV!  You can see snippets on my YOUTUBE channel by clicking here.
Instagram: MarshaBTV | DMVFashionNews
Twitter: DMVFashionNews
Facebook: DMVFashionNews | MarshaBTV