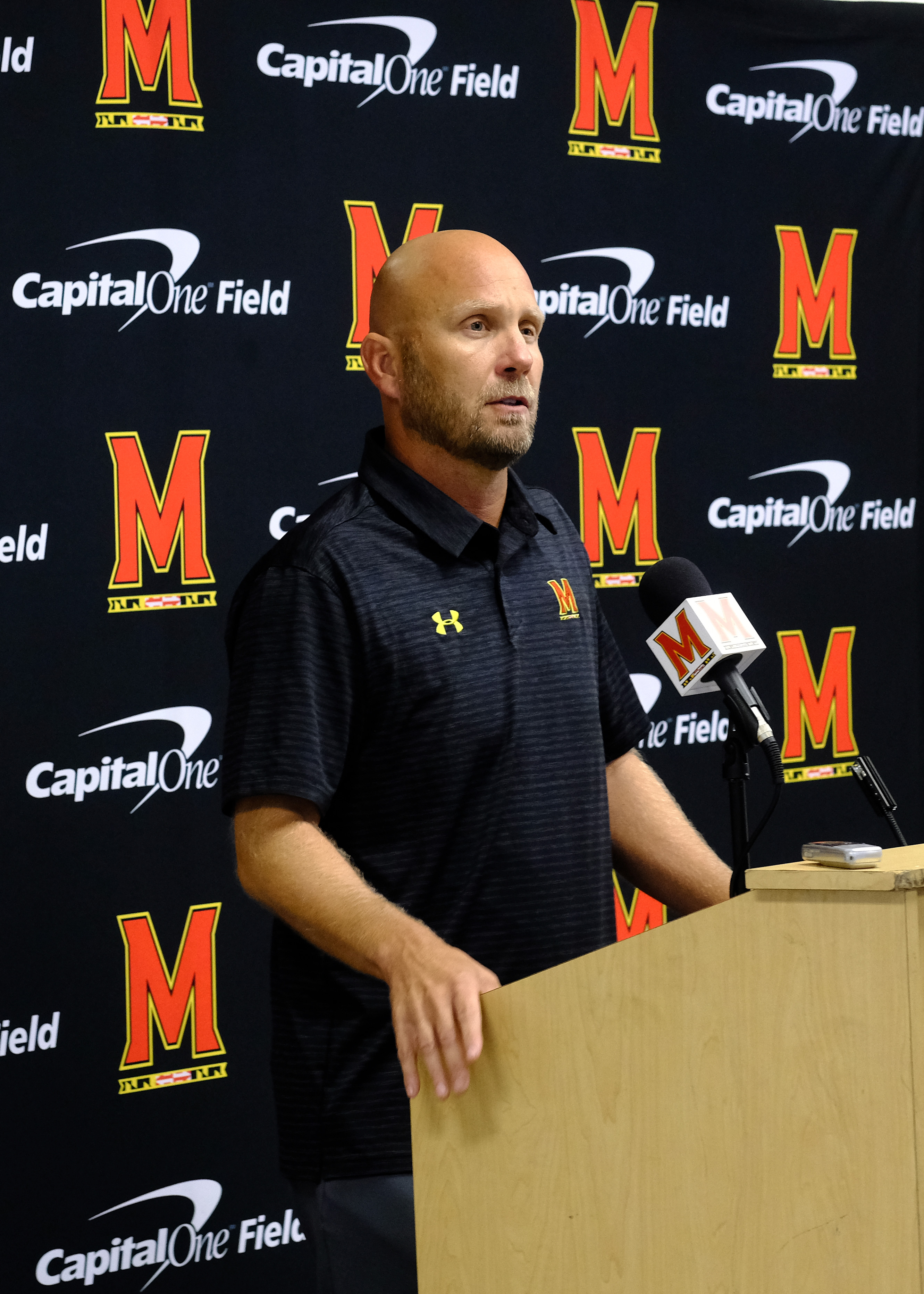 Maryland (2-0) Faces Temple (0-2), Saturday in College Park
College home football season officially opens in College Park this weekend as the Temple Owls take on undefeated Maryland Terrapins. The Terrapins find themselves looking to improve their record to 3-0 as Temple has opened their season with 2 losses, to Villanova and at Buffalo.
This close-knit Terrapin team takes the field in a Big Ten Network (BTN) regional broadcast where all Big Ten teams find themselves playing outside their league. Big Ten league play begins in earnest the following week as the Terrapins host Minnesota at noon on September 22.
For the Terrapins it's been their running game the past two weeks that has pushed them up to #15 nationally in rushing offense. Combined with their #14 ranking in third-down defense percentage (24.1%) these young Terrapins are showing some spunk in the early season. Along the way they have defeated then #25 ranked Texas at FedEX Field and won away in Bowling Green in the rain last week.
The Terrapins will be without local Montgomery County standout Jake Funk (Damascus '15) who broke his wrist prior to the Bowling Green game. When questioned about Funk's status, Coach Matt Canada said at Tuesday's media conference that Jake would be unavailable to the Terrapins this week. He indicated with some vague degree that Funk might return at some point during the season but would not rule out considering a medical redshirt for the early season injury to his Junior running back. Funk plays an integral part in the rushing offense and plays on all special team downs.
The University of Maryland also announced this week that lifelong fan and donor, Mary Gossett, passed away on September 10. Mary Gossett and husband Barry made a historic $21.25 million gift to Maryland Athletics to establish a three-part support model for student-athletes. Cheryl Harrison, Executive Director of the Terrapin Club said in a statement on Tuesday, that "Mary will be greatly missed, but her spirit and legacy will live on forever." Additionally, the Gossett's have been generous supporters of schools, colleges and programs across the Maryland campus.
Game time in College Park is noon.