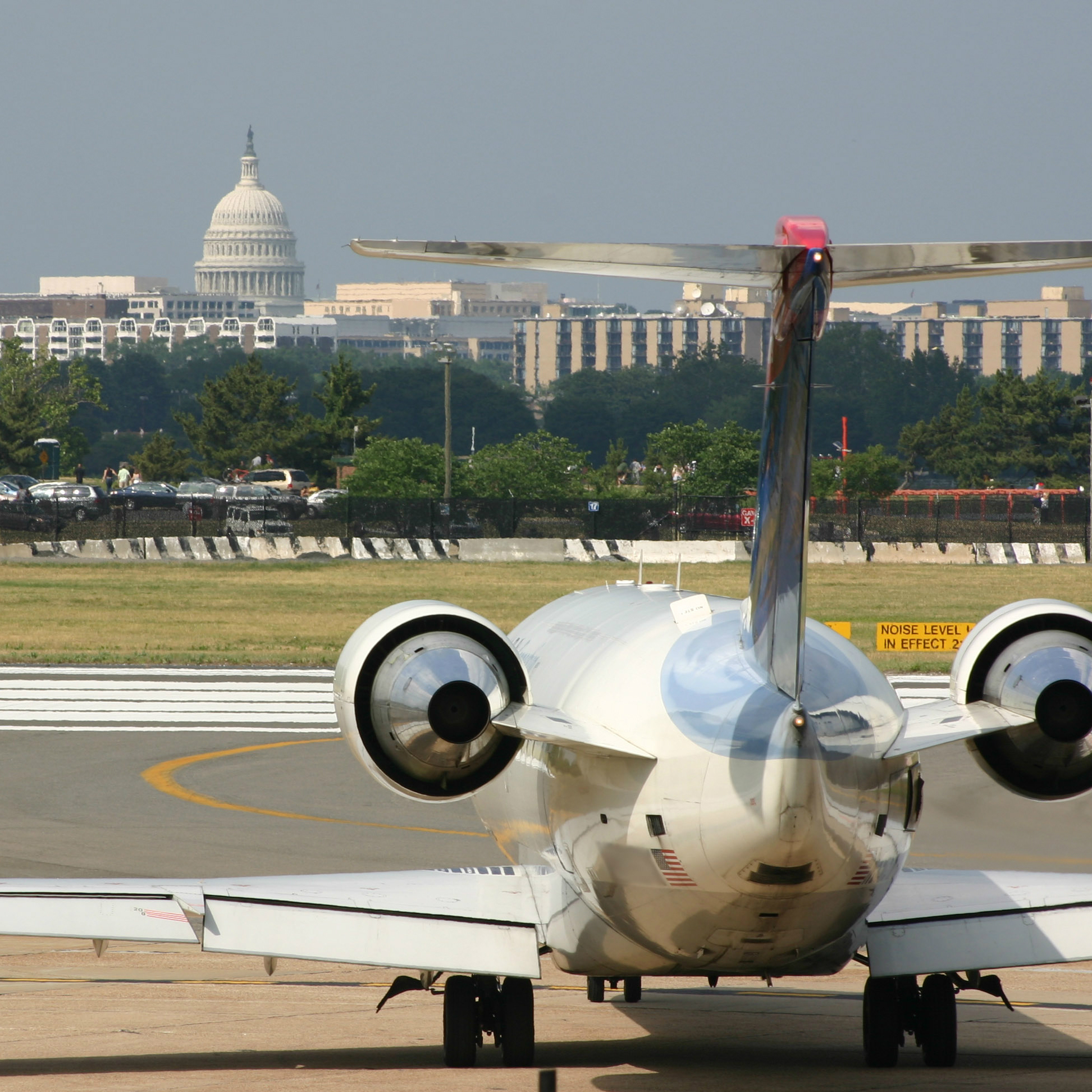 Maryland Claims FAA Violated Federal Laws in Rerouting Jets
Maryland has argued the Federal Aviation Administration violated federal laws when it changed flight paths in 2015 for arriving aircraft at Reagan National Airport.
The FAA failed to take into account requirements in the National Environmental Policy Act, the National Historic Preservation Act and a section of the Department of Transportation Act when the agency directed jetliners over the Potomac River and over homes in the downcounty.
The assertion comes from a legal brief filed by Maryland Attorney General Brian Frosh in the state's suit against the FAA to get the flights rerouted.
The changes in flight paths are the result of "NextGen" — new satellite-based technology where air traffic controllers can direct planes to specific spots.
NextGen promises to save airlines money with time and fuel savings. But it also concentrates the noise the big jets make over Bethesda and parts of Potomac.
Ian Gregor, an FAA spokesman, said in an email the FAA does not comment on pending litigation.
Although the FAA reassured community members that it would work with a group trying to come up with solutions to the noise of jetliners, the promises fell flat, the brief claims.
"Only much later, in two letters sent by the FAA on the same day in April 2018, did it become apparent that the FAA had not been fully transparent with the public and that it might no longer cooperate with Maryland and other local officials to further change the flight paths to address Maryland's noise concerns," according to the legal brief.
The Montgomery County Quiet Skies Coalition applauded Frosh and Gov. Larry Hogan for taking legal action against the FAA.
"Montgomery County residents, thousands of whom purchased their homes before an airplane superhighway was effectively and arbitrarily built over their neighborhoods, without their knowledge or input, hope that the Court will agree with Maryland and require the FAA to perform the legally required noise and environmental analyses, and to work with the State of Maryland to mitigate the impacts of DCA's aviation traffic on all affected communities," the coalition said in a statement.