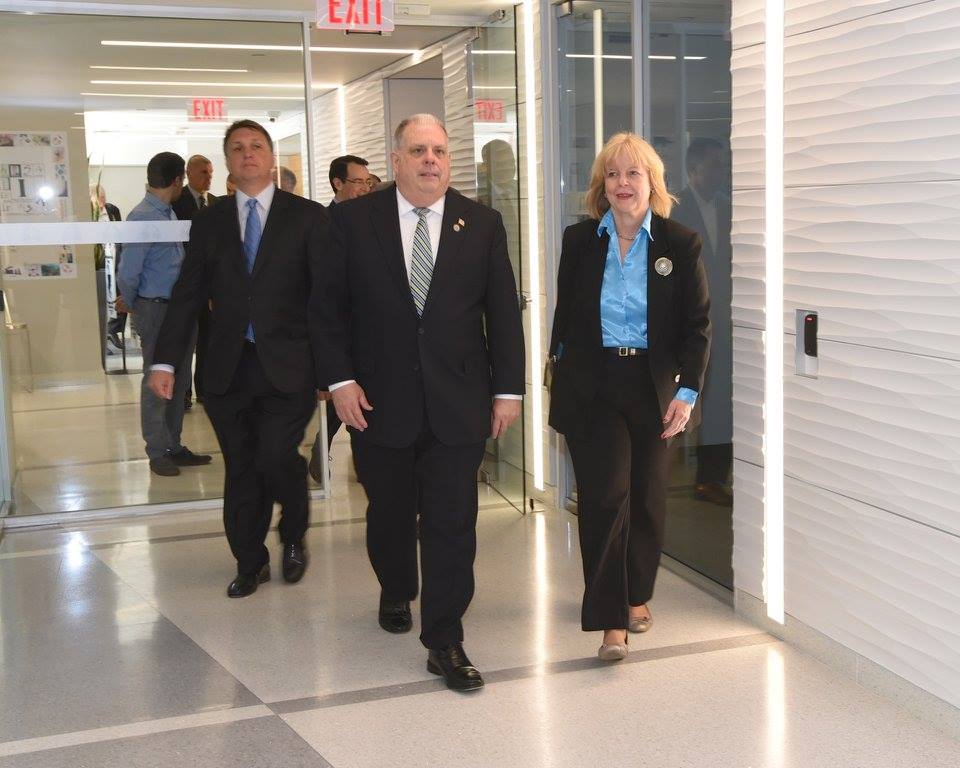 Maryland Governor Hogan Visits United Therapeutics in Silver Spring (PHOTOS)
Maryland Governor Larry Hogan visited United Therapeutics headquarters in Silver Spring on Thursday afternoon.
He was joined by Montgomery County Council President Nancy Floreen and Council member Tom Hucker.
The elected leaders posted photos of the visit on their social media sites.
"This afternoon I had the opportunity visit the United Therapeutics headquarters in Silver Spring to learn about the innovative, life-saving technology this company has developed," Hogan wrote on his Facebook page. "United Therapeutics is a biotechnology company focused on the development and commercialization of innovative products to address the unmet medical needs of patients with chronic and life-threatening conditions."
Thanks 2 Gov @LarryHogan for joining me & @NancyFloreen for a great tour of #UnitedTherapeutics life-saving work! pic.twitter.com/dQqGhw1EWo

— Tom Hucker (@tomhucker) April 15, 2016
Great day joining Governor Hogan's tour of our fabulous United Therapeutics in Silver Spring. UT is the future! pic.twitter.com/4BzWlgRKvt

— Nancy Floreen (@NancyFloreen) April 14, 2016