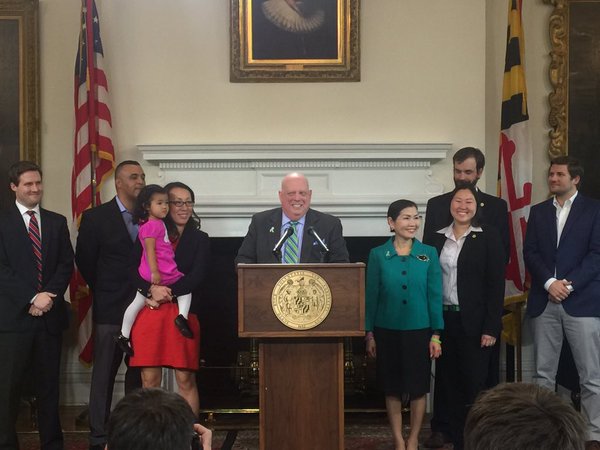 Maryland Governor Larry Hogan Announces He's "Cancer Free" (VIDEO)
At a news conference on Monday afternoon, Maryland Governor Larry Hogan announced he's "100-percent cancer free." Hogan said he's in remission after receiving medical treatment for non-Hodgkin's lymphoma.
During his remarks at the podium, Hogan said he is thankful for all the love and support he has received from around the state of Maryland over the last five months. He said he believes in the power of prayer and he's eternally grateful.
Hogan said he worked every single day for the people of Maryland and never took a day off. Hogan said there was never a time that he considered resigning, noting his team didn't miss a beat.
"We accomplished a lot," Hogan said. "Imagine what we are going to accomplish in the next five months."
This afternoon I announced I am officially #CancerFree. Thank you for your support and keeping me #HoganStrong! pic.twitter.com/DBmqecaG81

— Larry Hogan (@LarryHogan) November 16, 2015
BREAKING: Maryland Gov. Larry Hogan says he is in remission, '100 percent cancer free' after treatment. — The Associated Press (@AP) November 16, 2015
Tests show Gov. Larry Hogan is now cancer-free https://t.co/iAdy8E96r3

— Post Local (@postlocal) November 16, 2015