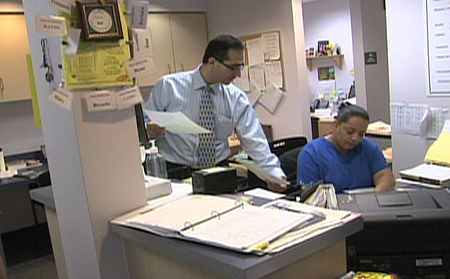 Maryland Health Connection To Host In-Person Enrollment Event in Rockville (VIDEO)
The Maryland Health Connection is hosting a Health Connect Now! enrollment event on Sunday Dec. 13th at the Montgomery County Executive Office Building. The event is an opportunity for residents of Montgomery and Prince George's County to receive assistance with healthcare enrollment.
According to a news release, health navigators and certified insurance brokers will be available to help families and individuals sign-up for programs like Medicaid and health plans through the state's online insurance exchange, Maryland Health Connection.
In order to begin coverage by January 1, 2016, residents must complete enrollment by December 15, 2015. Open enrollment  for qualified health plans end January 31, 2016, while Medicaid enrollment is open year-round. The event on Sunday, Dec. 13th will take place from 10 a.m. to 4 p.m. at 101 Monroe Street in Rockville.
You can find out more about Maryland's online insurance exchange by visiting the Maryland Health Connection website. For additional in-person enrollment locations you can visit the Capital Health Connection website.