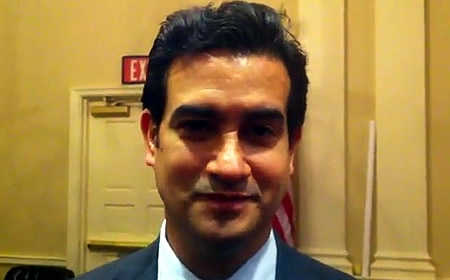 Maryland Hispanic Business Legislative Priorities Event
On Feb. 6  the Maryland Hispanic Chamber of Commerce (MDHCC) held  its 2014 Legislative Reception at the Maryland House of Delegates in Annapolis. 
In attendance were small business owners, legislative leaders and members of MDHCC. 
In this video, Mario Acosta-Velez, director of state government affairs for Verizon, shares with us why supporting events such as this further promotes the growth of the Hispanic business community. Acosta also shared with us information about Verizon's community programs in Maryland.
Business owners can visit http://www.verizon.com/about/community/md_community.html for more information to learn about other efforts that further support the growth of the business community but also ways to collaborate in support of local programs.