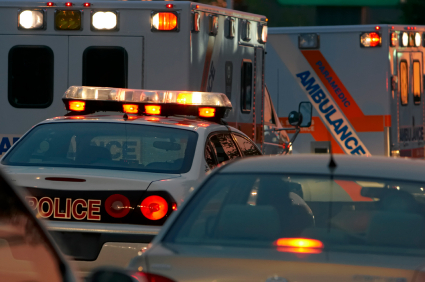 Maryland State Police Investigating Death of Two Off-Duty Officers Killed at I-270 Crash Scene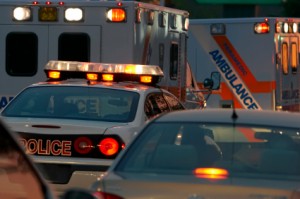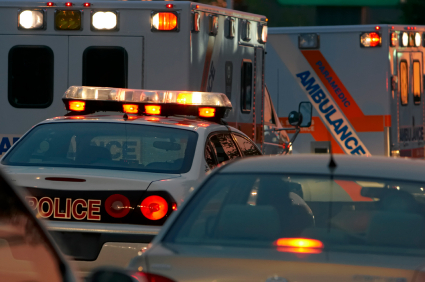 Maryland State Police are investigating the death of two off-duty officers who were killed Friday night on I-270 north of Gude Drive. Both were standing on the shoulder when a southbound vehicle struck the two men.
Maryland State Police (MSP) said that around 10 p.m. Friday night an off-duty officer called the Rockville Barrack to report he was at the scene of a traffic accident in the left lane of southbound I-270.  He requested assistance and blocked the approach to the damaged vehicle with his personal vehicle.
The officer made contact with the driver of the vehicle and learned the he was also in law enforcement. Both men moved to the shoulder of the fast lane, while their vehicles continued to block the left lane of southbound I-270.
According to police, a southbound vehicle swerved to the left to avoid the vehicles and struck both officers standing in the shoulder. The officers were thrown over the jersey wall to the northbound side of I-270. At least one of them was struck by a northbound vehicle, police say.
One man died at the scene and the other was taken to Suburban Hospital, where he succumbed to his injuries.
The driver and one passenger in the vehicle that struck the men were also taken to Suburban Hospital.  A second passenger in that car was taken to Shady Grove Hospital.  The driver of the northbound vehicle that struck one of the men reported no injuries.
There is no preliminary indication of alcohol involvement in these crashes.  The causes of the initial and subsequent crashes remain under investigation by the Maryland State Police Crash Team.
The police have not released the names of the officers and the Maryland State Police investigation continues.
I-270 crash investigation is preliminary, but alcohol does not appear to be a factor. Crash occurred at 10 pm yesterday on SB I-270 n/o Gude Drive. I-270 was closed in that area until about 6 am today. All lanes are now open.

— MD State Police (@MDSP) December 9, 2017
Two off-duty law enforcement officers were killed last night on I-270 in Mont. Co. One stopped at a single car crash that involved the other. Both were standing on the shoulder when a SB vehicle swerved to avoid the cars in the fast lane and struck them. Investigation is ongoing.

— MD State Police (@MDSP) December 9, 2017