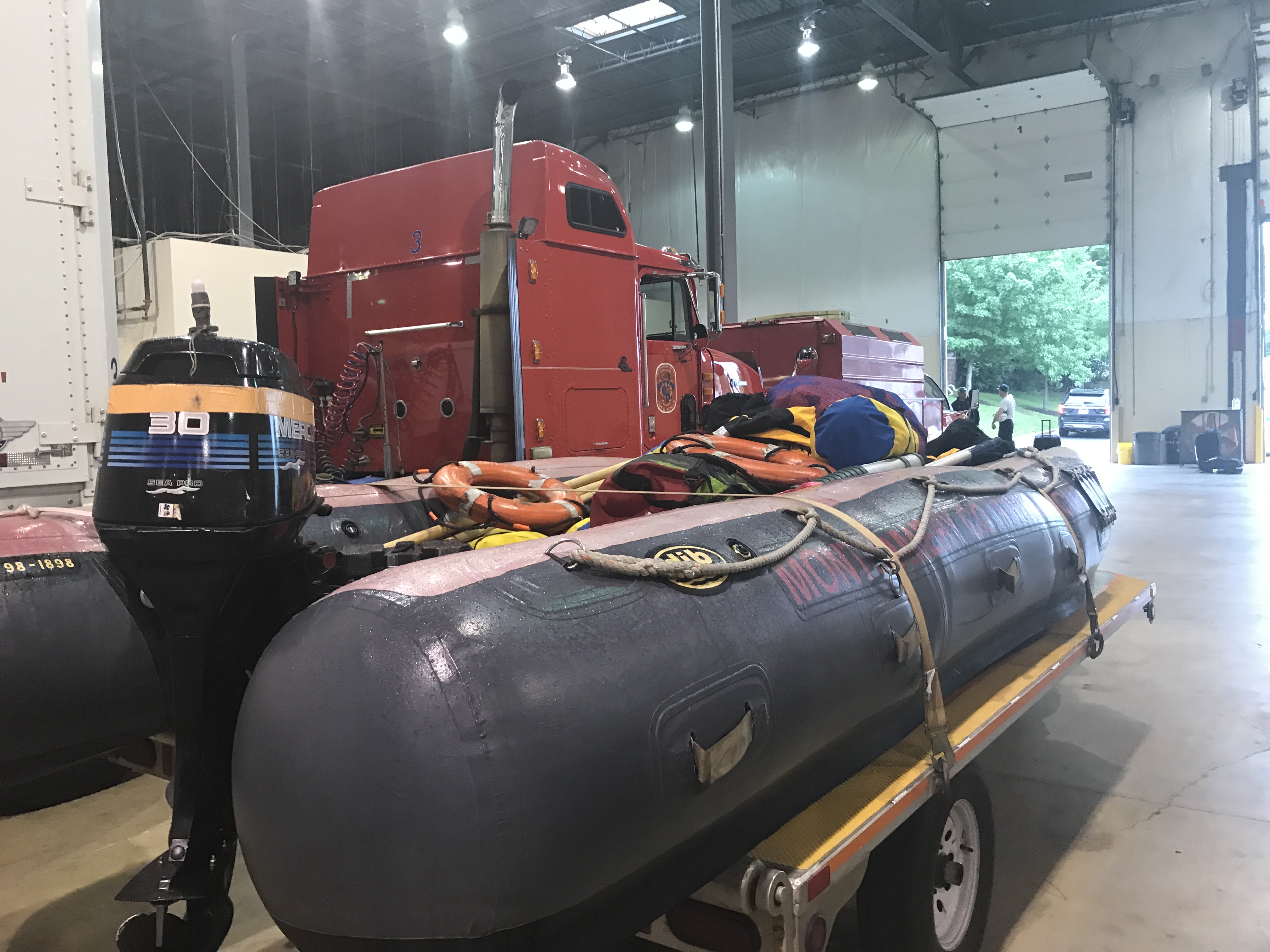 Maryland Task Force Arrives in South Carolina to Aid in Hurricane Relief Efforts
Team members from Maryland Task Force 1 Urban Search Rescue Team arrived in Columbia, South Carolina to help with Hurricane Florence relief efforts.
The team is comprised of 80 members, including those with heavy concrete structure collapse, wide-area search, and swift-water rescue capabilities, according to a news release
"I am very proud that Montgomery County is able to share the expert resources of the members of the Fire and Rescue Service's MD-TF1 with other areas across the country during devastating emergency situations, said County Executive Ike Leggett. "Our thoughts and prayers are with those who will experience the worst from Hurricane Florence. To the members of MD-TF1, thank you for your service and stay safe."
MD-TF1, which is trained and managed by the Federal Emergency Management Agency, is a team comprised of technical staff, doctors, and firefighters.
FEMA operates 28 Task Force units across the country.
Maryland Task Force 1 Warehouse, in Rockville @MontgomeryCoMD – Then & Now, Yesterday & Today – @mcfrs MD-TF1 a 80-member 'Type 1' Team, are headed to South Carolina for #HurricanceFlorence deployment – Forward Deployed & Fully Engaged pic.twitter.com/7PfmfuyWGu

— Pete Piringer (@mcfrsPIO) September 12, 2018
.@MontgomeryCoMD @mcfrs MD-TF1 on the road with @FEMA deployment to South Carolina @FEMA_USAR_NEWS pic.twitter.com/xDIWYxLHIU

— Pete Piringer (@mcfrsPIO) September 12, 2018
.@MontgomeryCoMD @mcfrs MD-TF1 on the road with @FEMA deployment to South Carolina @FEMA_USAR_NEWS pic.twitter.com/xDIWYxLHIU

— Pete Piringer (@mcfrsPIO) September 12, 2018
80 person MD-TF1 Urban Search & Rescue (US&R) Team being deployed at direction of @fema to South Carolina – departing early Wednesday morning @FEMAregion3 @FEMA_USAR_NEWS pic.twitter.com/ImDrUllobn

— Pete Piringer (@mcfrsPIO) September 12, 2018