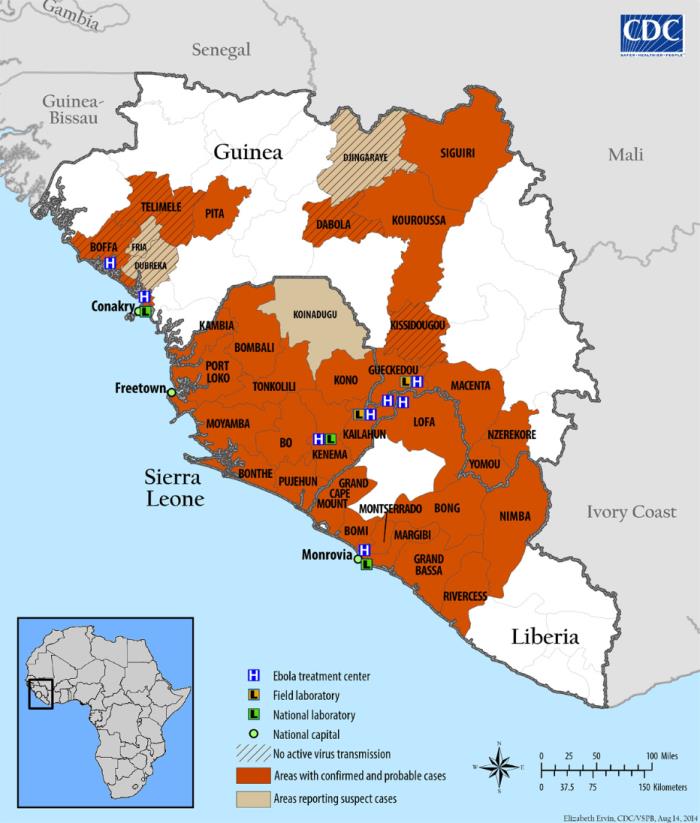 Maryland to Monitor Travelers from West Africa for Ebola
Maryland travelers from certain West African countries should expect to hear from the state's health department for 21 days to make sure they didn't contract the Ebola Virus.
That's according to new regulations announced by Governor Martin O'Malley on Monday. Starting today the state will directly monitor the health of all returning travelers from the countries of Liberia, Sierra Leone, and Guinea, which are battling a serious Ebola outbreak.
This effort will build on extensive outreach and monitoring already underway by the state and local health departments of the state, according to a press release from O'Malley's office.
"We are taking aggressive action to keep Marylanders safe," O'Malley said. "We are monitoring comprehensively, and if someone does fall ill with Ebola, we have a plan in place to identify the condition, isolate the patient, provide care safely, and contain the spread of infection."
Under the plan, screeners at the airports of entry will provide the names and contact information for all travelers from the affected countries with destinations in Maryland. The Maryland Department of Health and Mental Hygiene will make contact through a new outbound call center and provide specific guidance, information, and 24-hour numbers for assistance. Officials have estimated that this new regulation could apply to 10-20 travelers each day in Maryland.
The state will coordinate daily contact with the travelers during the 21 days following the last possible exposure when illness might develop, according to the release. The state will work with local health departments to conduct direct outreach as needed. Should a traveler need medical attention, health officials will provide advance direction to the emergency management system for transport and the local hospital for evaluation, according to the release. Maryland's public health laboratory is available 24 hours a day for Ebola testing. So far the lab has not conducted any Ebola tests here, according to Karen Black, spokeswoman for the Maryland Department of Health and Mental Hygiene.
"Every day, public health workers in Maryland reach out to patients with such diseases as tuberculosis and meningitis," said Dr. Joshua M. Sharfstein, Secretary of the Department of Health and Mental Hygiene. "Our plan for Ebola builds upon the strong and proven foundation."
Mary Anderson, public information officer for MDHMH, told MyMCMedia Monday that the department, "is making the staff available to do" the monitoring.
The policy includes specific provisions for healthcare workers who are returning from caring for Ebola patients.
Individuals at high or some risk of infection will sign agreements outlining certain restrictions, and other travelers will receive daily monitoring and will be alert for signs and symptoms of possible infection. At any time — in case of noncompliance, or if necessary for the public health — the state may issue a specific public health order.
The level of monitoring and restrictions, including planned and unannounced home visits, will be based on the potential risk.
Specifically:
• Home restriction for individuals at "high risk." Individuals with a known exposure to Ebola virus, such as through a splash of body fluid on exposed skin or a needle-stick injury will remain at home for the 21-day period and will be closely monitored.
• Activity restriction for individuals at "some risk." Health care workers who were wearing personal protective equipment during care for patients with Ebola virus are at "some risk." They will refrain from attending mass gatherings and using public transportation, will refrain from traveling long distances without approval from health department officials, and will also be closely monitored by state and local health officials.
O'Malley and Maryland's public health officials worked closely with their counterparts in Virginia and the District of Columbia so all three jurisdictions are executing active monitoring policies that are compatible, according to the news release.

Related: