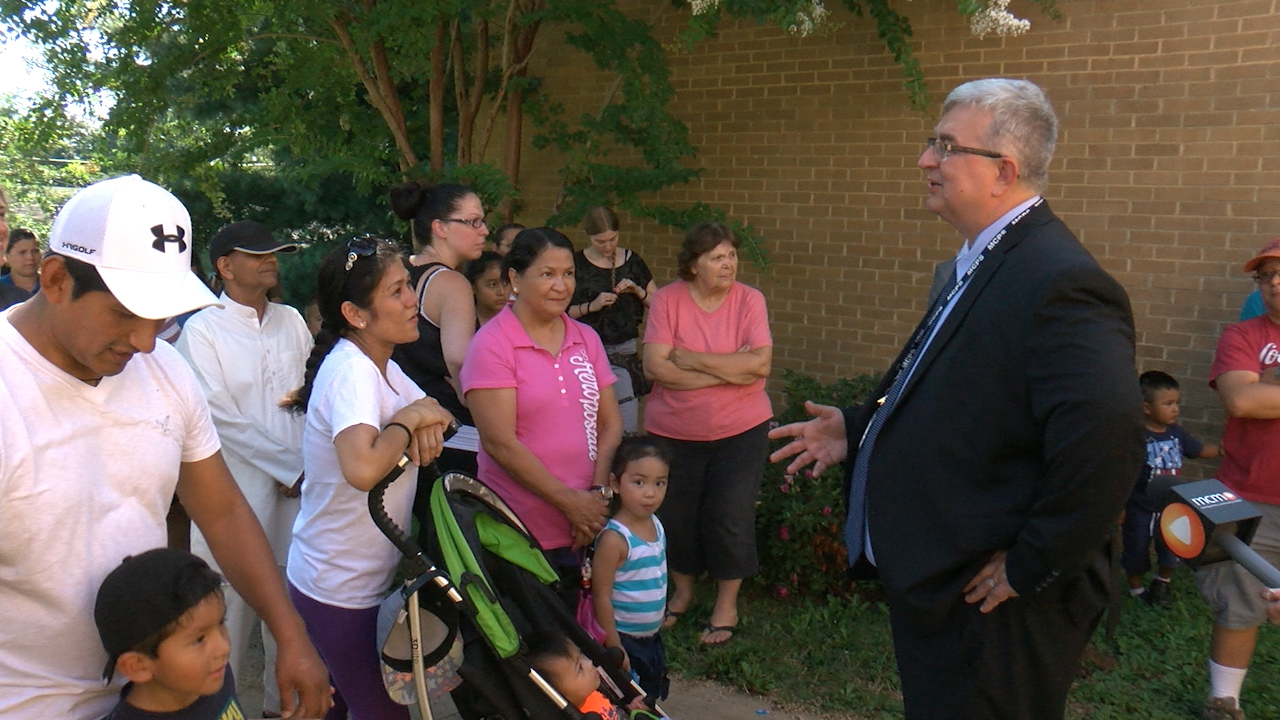 Maryvale ES Off to a Good Start (VIDEO)
Students at Maryvale Elementary are back to learning after spending Monday making friends, reuniting with former classmates and getting oriented to a new academic year.  The school in Rockville has a new principal and a diverse student population. MyMCMedia's Phyllis Armstrong reports the MCPS superintendent stopped by to meet parents and children at the end of the first school day.
Superintendent Smith says he and his staff will be analyzing the MCPS programs and resources to determine whether more arts and other specialty offerings are needed. Maryvale parent David Kee expressed the hope that his daughter's one-year-old brother would also be able to enroll in the French Immersion program when he starts school.