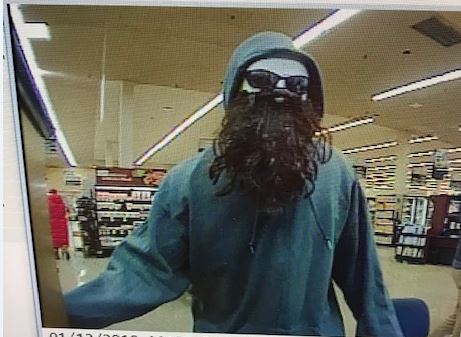 Masked Man Robs Bank inside Gaithersburg Grocery Store
Montgomery County Police say a masked man robbed the SunTrust Bank inside a Gaithersburg Safeway about 10:30 a.m. Saturday.
The man wore dark pants and an oversized, green, hooded sweatshirt, as well as a false long black beard, white mask and dark sunglasses. He entered the bank and presented a note to a teller demanding money, police said.
The Safeway is at 12251 Darnestown Road in Gaithersburg.
The suspect exited the bank with proceeds from the bank. The suspect was last seen fleeing on foot toward the rear of the shopping center in the direction of Nursery Lane and Orchard Grove Road, police said.
Detectives are asking for the public's assistance to identify the suspect. Anyone in the area of this incident, specifically McDonald Chapel Drive, Nursery Lane and Orchard Grove Road, is asked to notify detectives if they observed, or if any video footage exists, of any suspicious individuals or vehicles in the area between 10:30 a.m. and noon Saturday.
Detectives from the Major Crimes Division continue to investigate this incident and ask anyone with information regarding the suspect or this robbery to call the Major Crimes Division at 240-773-5100. Those who wish to remain anonymous may call Crime Solvers of Montgomery County toll-free at 1-866-411-TIPS (8477). Crime Solvers will pay a cash reward of up to $10,000 for information provided to them that leads to an arrest.