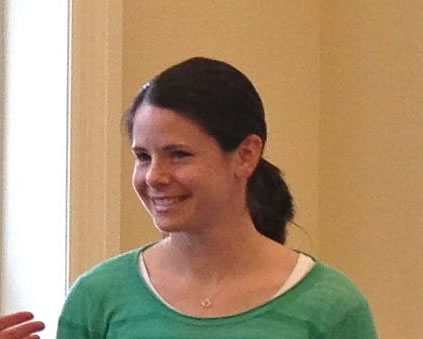 Matheson Named Spirit's MVP
The Washington Spirit celebrated the conclusion of the 2013 season on August 22 with the announcement of team awards in conjunction with the team's season-ending banquet at Ingleside at King Farm in Rockville. The Spirit's 2013 awards were voted on by members of the team and organization along with the media.
Midfielder Diana Matheson was named the Spirit's Most Valuable Player. The 29-year-old Canadian international finished the year with a team-high eight goals, tying her for fourth in the National Women's Soccer League (NWSL). She also led the Spirit with three assists and started all 19 of the contests in which she appeared, logging 1,699 minutes on the pitch.
Tori Huster was named the Spirit's Defender of the Year following a campaign in which she played a variety of positions. Huster, 23, started 21 of the Spirit's 22 matches, leading the roster with 1,880 minutes played. She contributed to the offense, scoring a goal in Washington's 4-2 victory over Seattle on May 16, and helped locked down an injury-ravaged back line, starting in defense during the Spirit's three-game unbeaten run to conclude the year.
"With their steadfast dedication and skill, Diana and Tori showed us throughout the year the type of potential we had for success," Spirit head coach Mark Parsons said. "We expect each of them to play an equally important role in the squad next season."
Season ticket deposits for the Spirit's 2014 season are now on sale. Visit Washington Spirit website to learn more or purchase tickets.
Additional Coverage