May-Here's To Your Wealth
The Markets: 
 If you still want to participate in the axiom "sell in May and go away" you haven't missed your chance.  In May, most U.S. stock market indexes were relatively unchanged (see the chart below.)
The clear loser in May was the emerging market sector which continues to be plagued by concerns that the Fed will raise interest rates. A rise in rates may strengthen the dollar and thereby raise the cost of the debt carried by emerging market countries, which is usually denominated in U.S. dollars. Perhaps surprisingly to some, a year-to-date performance winner has been high yield bonds which are rebounding nicely following a dismal late 2015.  As we have extensively written, high yield bonds were negatively impacted by last year's plunge in oil prices and lately they have been buoyed by oil's rise.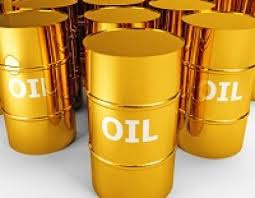 We have also underscored the recent, high correlations between oil prices and stock prices.  As anyone who has visited a gas station lately can attest, prices at the pump have risen sharply in 2016.  Now that oil is priced more in line with recent averages, we expect the correlation between crude oil prices and stock prices to weaken and we expect that the primary U.S. stock market driver will be corporate earnings.  Over the long term, earnings have been traditionally viewed as the best determinant of a stock's value.  Strong earnings are a reflection of a strong economy and are also bullish for stock market and they refute the notion that we might be headed into a recession.
All the silliness of the political season aside, if anything concerns us more than earnings reports it will be an unexpected, outlier type event.  It is difficult to time and plan for these "black swan" events, but other than an economic recession, it is usually an unexpected event that can rattle the markets.  Of course, interest rates and Federal Reserve Bank (the Fed) forecasts can also continue to drive headlines, but even if the Fed hikes rates at their next meeting in June, we are not concerned about its impact on stock prices for several reasons:
1) Higher interest rates may actually help financial stocks.
2) Rates are historically so low that we would need to see sustained rate hikes for us to be concerned.
3) We do not believe there will be a sustained rise in interest rates largely because the rest of the world is not experiencing our economic growth and many central banks are in fact cutting their rates.  If the Fed acts alone, it may dramatically increase the strength of the dollar, and that could make our exports less attractive overseas and bring us into a recession.
4) We don't think the Fed will take aggressive action during an election year (and some will say not during the tail end of this administration.)
The continuing, rampant market pessimism might make a casual observer think we are near all-time lows instead of all-time highs.  Keep in mind that historically, market pessimism is a bullish factor. That is why we are refusing to respond to fear and headlines and we continue to look at the fundamentals and maintain a long-term discipline.
Please call us with any questions you have on your personal situation.
 Quote of the Day:
 "Remember that you are a Black Swan."     – Nassim Nicholas Taleb, The Black Swan: The Impact of the Impact of the Highly Improbable
Mark Avallone, MBA, CFP®, CRPS®. www.PotomacWealth.com
Securities and Investment Advisory Services offered through H.Beck, Inc., Member FINRA/SIPC. 6600 Rockledge Drive, 6th Floor, Bethesda, MD 20817 301.468.0100. Potomac Wealth Advisors, LLC is not affiliated with H.Beck, Inc.
This material represents an assessment of the market environment at a specific point in time and is not intended to be a forecast of future events, or a guarantee of future results. This information should not be relied upon by the reader as research or investment advice regarding any funds or stocks in particular, nor should it be construed as a recommendation to purchase or sell a security. Past performance is no guarantee of future results. Investments will fluctuate and when redeemed may be worth more or less than when originally invested. Diversification and asset allocation do not guarantee against loss. They are methods used to manage risk.
* Opinions expressed are subject to change without notice and are not intended as investment advice or to predict future performance.
*The economic forecasts set forth in the presentation may not develop as predicted and there can be no guarantee that strategies promoted will be successful.
* Consult your financial professional before making any investment decision.