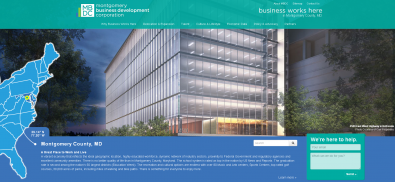 MBDC Launches New Website
The Montgomery Business Development Corporation (MBDC) has launched a new website that includes a tool to enable users to see available commercial space throughout Montgomery County. The website has extensive demographic, workforce, and economic data resources and information to aide area companies as well as those looking to relocate to Montgomery County.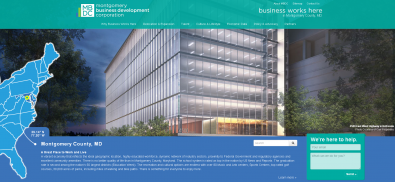 The Montgomery Business Development Corporation was established by the Montgomery County Council in 2010 as an apolitical organization to provide a business-friendly perspective regarding economic development issues. MBDC's goals include providing strategic planning, retaining and attracting business as well as legislative and regulatory advocacy.
"Due in part to its unique business perspective, the Montgomery Business Development Corporation has been a tremendous asset in ensuring Montgomery County's continued role as one of the nation's top economic engines," said Montgomery County Councilmember Nancy Floreen, who was the chief sponsor of the legislation that created the business development corporation. "Now, with the new web site, MBDC is rolling out the welcome mat for those looking to relocate to Montgomery County—as well as providing valuable information for those who are already here. This is a terrific resource, and I encourage everyone to take a look."
Features of the enhanced MBDC website include:
The Site Selection Tool. This will enable site selection consultants, brokers, developers and prospective businesses to have access to a detailed database of land and buildings in the county. The Site Selection Tool is linked to Loopnet to offer the most current available real estate database.
Marketing Assistance. Comprehensive data and marketing materials are now available to promote doing business in Montgomery County. Site visitors can get details on the location of the County (including maps), information on the advantages of doing business here, major employers, operating costs, the local government, infrastructure, talent, culture and lifestyles.
Economic Data. This section provides current and relevant regional economic and demographic data, which supports the expansion of existing businesses while also presenting marketing opportunities for new business investments.
News and Policy Updates. Updated feeds on business news and legislation that impacts economic development will always be current.