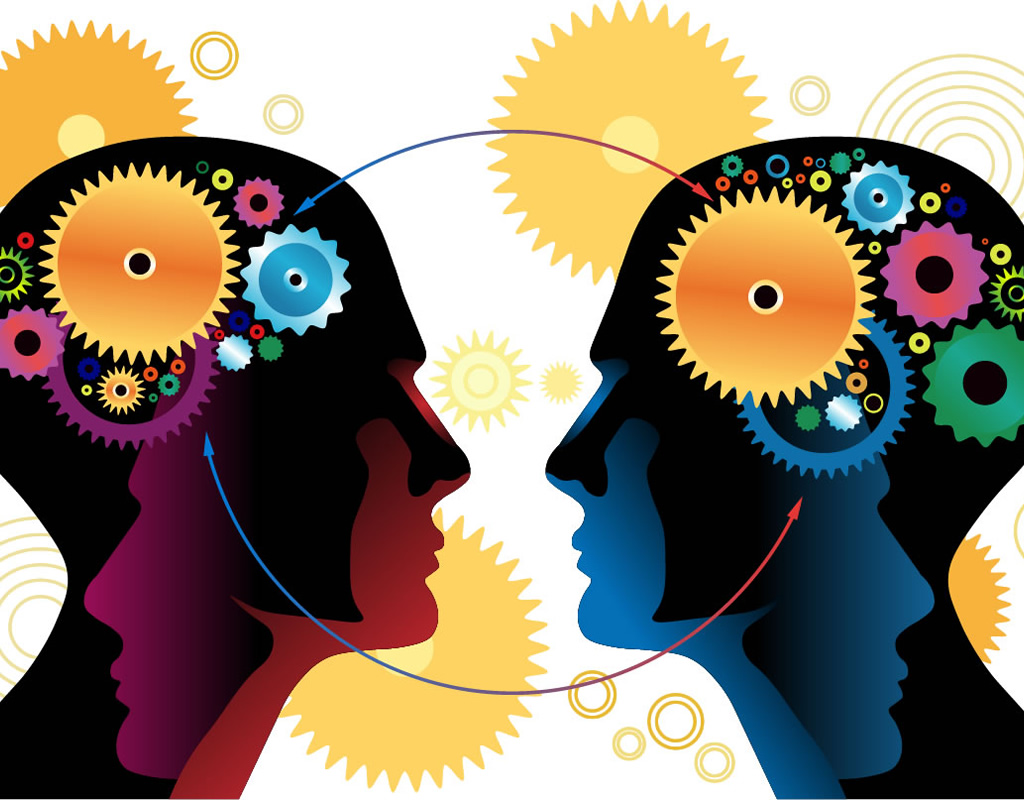 MCM Connects Adult Mental Health (VIDEO)
National and County Mental Health Statistics
Crazy. Nuts. Psycho. Screwball. Bonkers. The words for mental illness are derogatory, negative and plentiful. Experts say that these descriptors often cause sufferers to feel the sting of shame that stops up to half of them from seeking medical attention. The stigma also stops them from talking to loved ones about the problem.
Studies show that 1 in 5 adults in the United States experiences mental illness within a given year, according to the National Alliance on Mental Illness (NAMI). Nationally, that's 46.6 million people. In Montgomery County's population of 1 million, the percentages are similar. NAMI studies also show that less than half of those with mental illness ever get treatment. The same is also true in our county.
MCM Connects Adult Mental Health
On Tuesday, July 30th, behavioral health experts from throughout the county gathered at Montgomery Community Media studios for MCM Connects Adult Mental Health, a panel discussion on the state of mental health and treatment in Montgomery County. The special was live-streamed on mcmlive.org and broadcast live on MCM cable channels 19, 21 and 995.
Watch a recording of the special below:
The panelists included local behavioral health experts from Suburban Hospital's Addiction Treatment Center, Hope for Wellness LLC, Montgomery County Local Behavioral Health Authority and the National Alliance on Mental Illness.
Meet our panelists and the organizations they represent.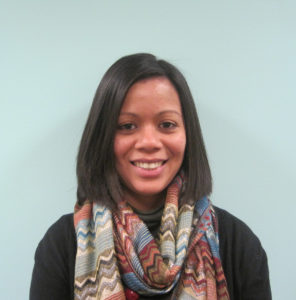 Cheryl Aguilar, LICSW, LCW-C
Hope for Wellness, LLC
http://www.hopecenterforwellness.com/
Cheryl Aguilar is a licensed clinical social worker, LICSW, LCSW-C, who has been working with DC area residents since 2006. She has held several roles as communicator, facilitator, advocate, case manager and is currently a mental health therapist. She is the founder and lead therapist of Hope Center for Wellness, LLC, a multicultural behavioral health practice focused on holistic healing.
While Cheryl works with people from all walks of life, she specializes in working with immigrants and refugees. She has designed and implemented several culturally competent groups including Emociones y Politica, a support group for immigrants facing anxiety due to the political climate and Mi Familia Unida, a workshop on family reunification for families who have been separated and reunited due to immigration.
Cheryl herself migrated from Honduras at 14 and was raised in New Brunswick, NJ. After graduating from high school, she obtained a bachelor's degree in journalism and political science from Rutgers University in 2013. Her immigration experience has shaped her mission to uplift communities, give back and empower others to reach their full potential.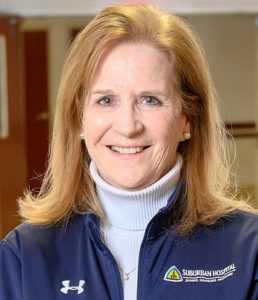 Beth Kane-Davidson, L.C.P.C., L.C.A.D.C.
Suburban Hospital Addiction Treatment Center
https://www.hopkinsmedicine.org/suburban_hospital
Tel: (301) 896-3100
Beth Kane-Davidson is the director of Suburban Hospital's addiction treatment center in Bethesda, Maryland. Beth holds a master's degree in Education, an Advanced Graduate Studies Certificate in Addictions from Johns Hopkins University and is a Licensed Clinical Alcohol and Counselor. She has more than 30 years of experience in the addiction treatment field and is recognized throughout the region for her expertise and leadership in this area.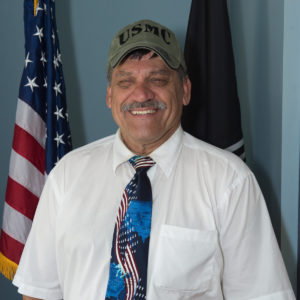 Wayne Miller
Silver Spring Vet Center
www.vetcenter.va.gov
Tel: (301) 589-1073
Fax: (301) 588-4882
As Director of the Silver Spring Vet Center, Wayne Miller helps veterans and their families adjust to civilian life after traumatic events in the military. It's called Readjustment Counselling. He is the director of the Silver Spring Vet Center, part of the U.S. Department of Veterans Affairs/Readjustment Counseling Services. He also provides help for sufferers of Post-Traumatic Stress Disorder, Military Sexual Trauma, Family/Marital Issues, Drug and Alcohol Addiction, Bereavement and several other readjustment issues.
Wayne served in Vietnam, where he was severely wounded, suffering the loss of his left leg and multiple shrapnel wounds to his body. He was honorably discharged from the U.S. Marine Corps in 1970. Once home, he continued to serve his nation and his community, as a coach for the International Special Olympics, a member of several Veteran Service Organizations and the Color Guard. He is a much-decorated competitor who has medaled in The National Veterans Winter Sports Clinic, The National Veterans Wheelchair Games and the National Veterans Golden Age Games.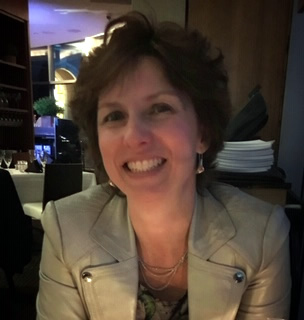 Regina Morales, LCSW-C
Montgomery County Child and Adolescent Behavioral Health Services
www.montgomerycountymd.gov/hhs
Tel: (240) 777-1170
Regina Morales is a bilingual and bicultural clinical social worker who has served Montgomery County families for nearly 20 years. Currently, she oversees two outpatient mental health centers, community-based treatment and a program which provides free substance abuse and mental health screening. As a Cuban refugee, her work is informed by the goal of expanding access to recent immigrants and the county's underserved populations.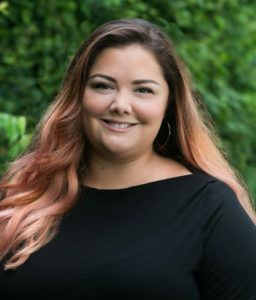 Stephanie Rosen
National Alliance on Mental Illness, MC
www.namimc.org
Tel: (301) 949-5852
Stephanie Rosen has been the Executive Director for the National Alliance on Mental Illness Montgomery County (NAMI MC), located in Rockville, MD, for six years. During her tenure, NAMI MC program participation has increased from 6,000 individuals a year to over 23,000, programs reaching youth and young adults have been added, revenue from the annual fundraiser has increased by over 400%, and NAMI MC was awarded the largest grant in its history. Prior to her role as Executive Director at NAMI MC, Stephanie was the organization's Family and Youth Program Coordinator.
Stephanie has a Bachelor's of Art in Genetic and Molecular Biology from Northwestern University and attended medical school at Thomas Jefferson University. Stephanie has over 10 years of neuroscience clinical and pre-clinical research experience at institutions including Georgetown University Department of Neurology, the University of Maryland School of Medicine, and the National Rehabilitation Hospital. She is currently working on her Master of Public Health from the Johns Hopkins Bloomberg School of Public Health.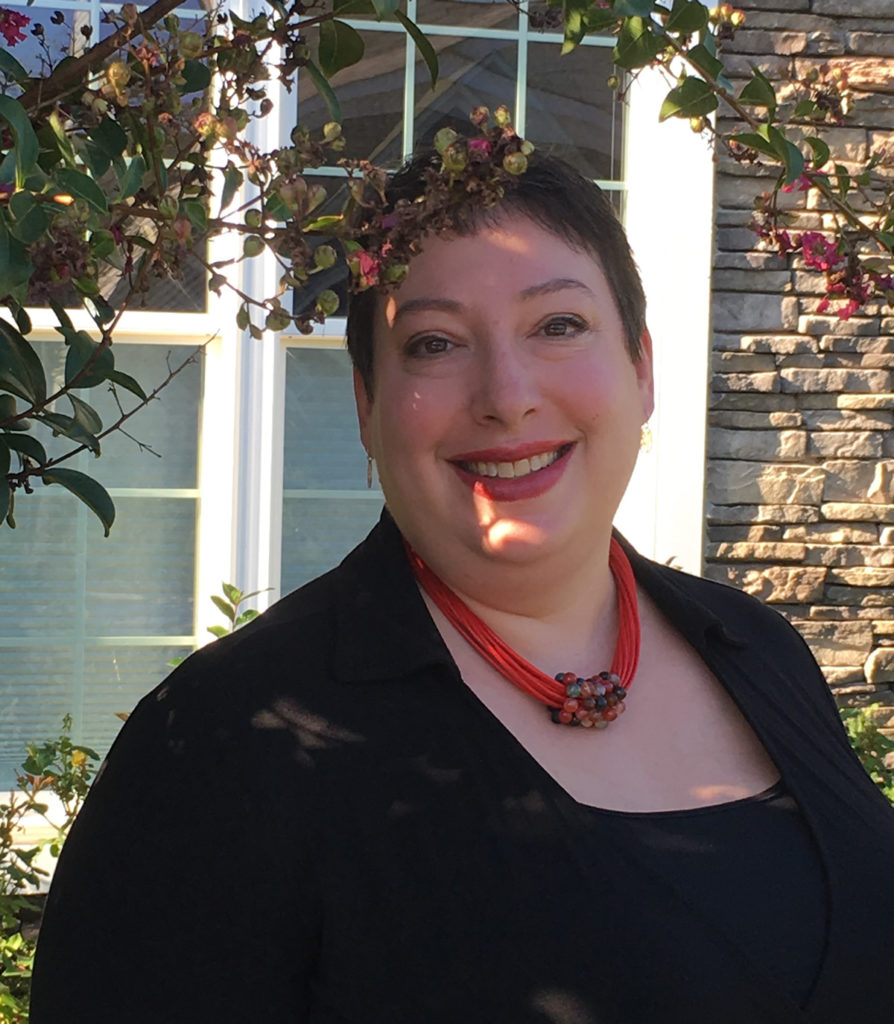 Rachel Stein
National Alliance on Mental Illness, MC
Rachel Stein has, for 30 years, fought exceptionally hard to be at this stable place in her life. After spending over 13 years in the classroom, she realized that the setting was detrimental to her mental health, and she made a change. She became a mental health consumer, maintaining her wellness through weekly therapy sessions, adhering to the pharmaceutical routine prescribed by her psychiatrist, eating healthy, wholesome foods, and attempting to exercise 4-5 times a week.
Now, Rachel lives happily in Silver Spring, working as a tutor, focusing her efforts on students with learning differences. Rachel shares her story on the MCM Connects: Adult Mental Health special, airing on mcmlive.org on July 30 at 7 p.m. She's proud of her undergraduate and graduate degrees and uses her knowledge to give back to the next generation in a different way.

MCM Connects Adult Mental Health Moderator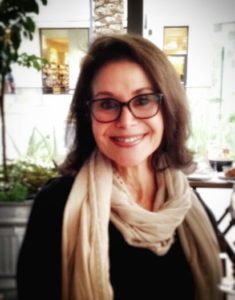 Carrie L. Morris
PHR, ACC, Career and Professional Development Coach
CarrieOnCoaching, LLC.
Carrieon-coaching.com
Tel: (301) 721-7670
Montgomery Connects Adult Mental Health moderator Carrie Morris is a certified life and career development coach, dedicated to the practice of supporting clients' awareness, recognition, and achievement of their desired goals and inspired vision for the future. Formerly, Ms. Morris represented the Department of Defense, Discovery Health, Walt Disney Company, Marriott International, among Fortune 500's leading hospitality and leisure brands in their search and acquisition of executive talent.
With two decades of practice, Ms. Morris applies key insights from neuropsychological and psychoeducational assessments to inform her work with millennials, clients diagnosed with ADHD and young adults and adults with special needs to proactively navigate a respectful, successful job search process. She is also a freelance writer; her articles have appeared in DC Magazine, Washington Post, Bethesda Magazine, More Magazine, among other local and national publications.

Additional Resources
National Suicide Prevention Lifeline
Tel: 1-800-273-8255
We can all help prevent suicide. The Lifeline provides 24/7, free and confidential support for people in distress, prevention and crisis resources. Best practices for professionals is also available.
Ayuda
8757 Georgia Avenue, Suite 800
Silver Spring
Tel: (240) 594-0600
Ayuda provides legal, social, and language services to help vulnerable immigrants in our neighborhoods access justice and transform their lives. Since 1973, we have served more than 100,000 low-income immigrants throughout Washington DC, Maryland and Virginia. Ayuda's expert and dedicated professionals help immigrants from anywhere in the world navigate the immigration and justice systems and access the social safety net. This comprehensive and welcoming approach breaks down barriers, helps those in need, and makes our communities stronger.
Caring Matters
518 South Frederick Avenue
Gaithersburg
Tel: (301) 869-4673
Caring Matters serves children, adults and families facing life-threatening illness and experiencing the death of a loved one. Caring Matters also increases community awareness and advocacy about end-of-life concerns, advance care planning and grief. Caring Matters serves the culturally and economically diverse residents of Montgomery County.
Aspire Counseling
Shady Grove Professional Building
16220 Frederick Road, Suite 502
Gaithersburg
Tel: (301) 978-9750
Aspire Counseling is a mental health nonprofit based in Gaithersburg providing mental health and wellness services to Montgomery County's diverse residents.
EveryMind
1000 Twinbrook Parkway
Rockville, MD
Tel: (301) 424-0656
EveryMind believes that everybody is affected by mental health issues, whether or not one suffers themselves. One in four people struggles with mental health issues, meaning that even those who do not struggle are likely to know someone who does. EveryMind provides crisis prevention and intervention as well as services for youth, adults, and veterans.
Family Services, Inc.
610 East Diamond Avenue, Suite 100
Gaithersburg
Tel: (301) 840-2000
From newborns to adults, Family Services, Inc. (FSI) provides high-quality services to foster health and well-being in the home, school and community. Founded in 1908, FSI serves over 12,000 of the most vulnerable residents and operates over 30 programs throughout Montgomery and Prince George's Counties. FSI provides a wide array of programs and services which address Integrated Health and Behavioral Health; Children, Youth and Families; Victim and Domestic Violence and Community Support Services.
Holy Cross Hospital
1500 Forest Glen Road
Silver Spring
Tel: (301) 557-6860
Holy Cross Hospital treats people experiencing mental health crises by providing inpatient care for adults and emergency psychological evaluations. Patients are seen in secure and safe areas of the hospital to give the best care possible. Patients receiving inpatient care are treated by medical and mental health professionals through therapy, medication and social services.
Hope Center for Wellness
1629 K Street, NW, Suite 300
Washington, DC
Tel: (202) 508-3673
Hope Center for Wellness is a D.C.-based organization that focuses on holistic healing for those struggling with their mental health. They are multicultural and multilingual, and provide services like mental health evaluations, mental health training for organizations and schools, and direct service to communities like immigrant or Latinos.
JSSA Jewish Social Service Agency
Tel: (301) 816-2633
JSSA, a nonsectarian, nonprofit client-focused health, and social service agency that has been helping individuals and families across the Greater Washington metropolitan area meet emotional, social, and physical challenges for more than 120 years. JSSA serves and supports more than 31,000 individuals and families annually through a wide range of services including: counseling, educational, special needs services, in-home support, hospice and nursing care, and social services.
Mercy Health Clinic
7 Metropolitan Court #1
Gaithersburg
Tel:(240)773-0300
Mercy Health Clinic serves uninsured, low-income adult residents of Montgomery County and provides primary and specialty medical care, health education and pharmaceuticals to eligible patients free of charge. We are a non-sectarian, non-profit, community health clinic.
Montgomery Cares Primary Care Coalition
Montgomery Cares is a network of 11 clinics at multiple sites throughout Montgomery County that provide primary and preventive care to low-income, uninsured County residents age 18 and older. Services include medical check-ups, medicine, lab tests, cancer screenings, and access to specialists. Call the Montgomery Cares clinic closest to your to make an appointment. As the clinic what you should bring.
Montgomery County Crisis Center
1301 Piccard Drive
Rockville
Tel: (240) 777-4000
The Crisis Center provides free crisis services 24 hours a day, 365 days a year. Services are provided by telephone (240-777-4000) or in person at 1301 Piccard Drive in Rockville (no appointment needed). Mobile Crisis Team (MCT) provides emergency crisis evaluations for individuals who are experiencing a mental health crisis.   Full crisis assessments and treatment referrals are provided for all crises, both psychiatric and situational. In addition, the program has four crisis beds as an alternative to hospitalization for those who are uninsured or are insured within the public mental health system.
Montgomery County Family Justice Center
600 Jefferson Street
Rockville
Tel: (240) 773-0444
Crisis Line 24 Hour Assistance: (240) 777-4000
Montgomery County Family Justice Center supports Montgomery County residents struggling with family violence. The center provides safety planning and legal support for victims. They also offer counseling services, shelter placement, and several other services to help victims of family violence, all free of charge.
Montgomery County Health and Human Services Adult Behavioral Health Program
DHHS Offices
11002 Viers Mill Road, Suite 705
Wheaton
Tel: (240) 777-1770
Montgomery County Health and Human Services Adult Behavioral Health Program serves low-income residents who, for whatever reason, do not have access to the public healthcare system. Clients are not turned away due to inability to pay. The Adult Behavioral Health Program provides services like therapy, medication monitoring and case management, as well as assists those in special situations, such as returning citizens or those discharged from a psychiatric hospital. Montgomery County Health and Human Services also offers a host of other mental health services, such as substance abuse care and services for adults struggling with homelessness.
NAMI
3803 N. Fairfax Drive, Suite 100
Arlington, VA
Tel: (703) 52-7600
The National Alliance on Mental Illness, is the largest grassroots mental health organization in America. They advocate for mental health awareness through public policies and by leading awareness events and activities. They also work to educate families, schools and organizations of mental health issues. NAMI's HelpLine is a free hotline that provides information and support to those struggling.
On Our Own Montgomery County
434 East Diamond Avenue
Gaithersburg
Tel: (240) 683-5555
On Our Own Montgomery County works to build a network of individuals with mental health struggles to provide support and understanding. Peer support specialists come alongside others to help them manage their experiences by sharing their own story. The center offers programs, support groups and activities to build community and provide practical help to those struggling.
PAL
731 8th Street, SE, Suite 202
Washington,D.C.20003
Tel: (202) 966-2171
Fax: (202) 966-2172
People. Animals. Love – PAL is a non profit organization that leverages the power of the human-animal bond to provide for the Washington DC Metropolitan area. In our Pet Visit Program, wagging tails and wet noses ease the loneliness of the elderly and comfort the sick. Warm, gazing eyes help early readers feel comfortable reading out loud when dogs visit libraries. In our PAL Camp and PAL Club, hundreds of lower-income children deepen their natural connection to the amazing animal kingdom with a rich Animal Studies program that includes lessons, books, animal visits, field trips, animal care and assemblies. Learning and caring for animals allows for our most vulnerable youth to make social, emotional and academic gains. We even have a Bereavement Support line for those pet owners struggling to cope with the passing of their furry companion.
Silver Spring Vet Center
2900 Linden Lane
Suite 100
Silver Spring
Tel: (301) 589-1073
Fax: (301) 588-4882
Silver Spring Vet Center, located in Downtown Silver Spring, serves veterans who are struggling to readjust to civilian life or dealing with mental health issues after deployment. The center builds relationships among peers as well as provides professional psychological services. Veterans can also receive various kinds of therapy and meet with Vet Center Counselors who have also experienced war.
Warrior Canine Connection
14934 Schaeffer Road
Boyds
Tel:(301)260-1111
Warrior Canine Connection utilizes a mission based trauma recovery model to help recovering warriors reconnect with life, their families, their communities, and each other. Warrior Canine Connection enlists recovering warriors in a therapeutic mission of learning to train service dogs for their fellow Veterans.
MCM Connects Adult Mental Health Brought To You in Partnership With