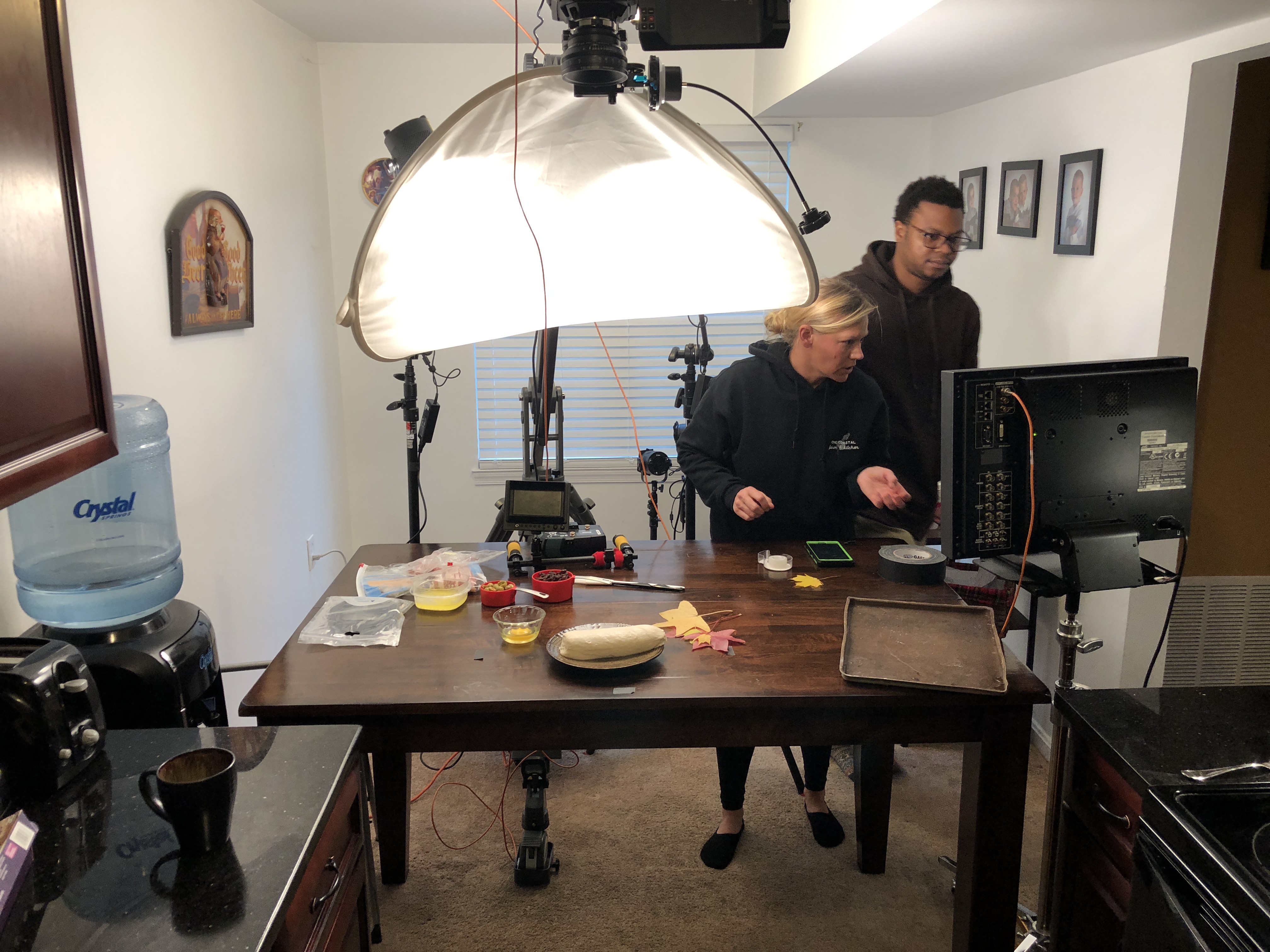 MCM Wins Tellys, Nominated for Emmy
Montgomery Community Media has been nominated for its first Emmy Award, and the nonprofit television services organization has won several Tellys.
MCM Nominated for First Emmy Award
MCM, founded 32 years ago, is up for a promotional spot created by its Production Department for "Key Ingredients Catering." The Key Catering Spot, featuring a holiday recipe for "Pan De Jamón," is up against nine other spots from all around the mid-Atlantic Region.
You can see the spot here: https://youtu.be/OSvibfGKhIk'
The National Capital Chesapeake Bay Chapter of the National Academy of Television Arts and Sciences is the chapter responsible for awarding the Emmy to those whose work in the television industry in Maryland, Virginia and the District of Columbia. This is the 66th annual award ceremony. Winners will be announced on June 23 at the Bethesda North Marriott Hotel and Conference Center.
If you would like more information about the MCM Production Department and the services that they offer check out the link here:
https://www.mymcmedia.org/mcm-production-services/
MCM Wins Three Telly Awards
The Telly Awards honor video and television across all screens. Established in 1979, the Tellys receive more than 12,000 entries from 50 states and five continents. Entrants are judged by the Telly Awards Judging Council—an industry body of more than 200 leading experts including advertising agencies, production companies and major television networks.
MCM won the Public Relations Bronze award for its production of the EPIC Awards, MCM's own celebration of on-air and online content. Our EPIC coverage can be seen here: https://www.mymcmedia.org/tag/epic-mcm-awards/
MCM's Mitti Hicks also won the News Bronze for her story on Interfaith Works Clothing Center's "Re-Bra" program. Here's the story: https://www.mymcmedia.org/re-bra-program-inspired-by-breast-cancer-survivors-video/
And Jessica Theis, an EPIC award winner who is about to complete ninth-grade, won a Bronze Telly in the Online General Student category. Here's her entry: https://youtu.be/KGjNnGuUbbA