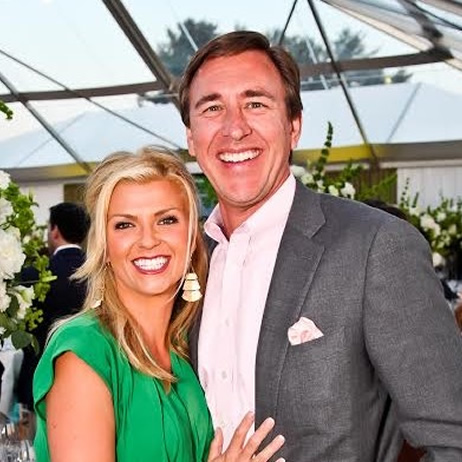 MCM's February Small Business Network Features Mikel and David Blair
Update: This networking session originally scheduled for February 21 will now be Thursday, February 28 due to the weather forecast.
Mikel and David Blair are the featured guests of Montgomery Community Media's February Small Business Network (SBN) session. The event takes place Feb. 28 from 8 to 9:30 a.m. at our studios in Rockville located at 7548 Standish Place. Tickets are $20 and may be purchased online, here.
The series of monthly morning sessions facilitated by Kelly Leonard address topics of interest to small business owners in Montgomery County.
February topic:  "Couples that Work: Navigating Life as a Couple in Business."
Mikel and David Blair live in Potomac where they are raising their six children. They are both passionate about their businesses, philanthropy and actively support various organizations aiming to build community, promote healthy living, and provide early childhood education.
Mikel Blair founded Badlands, a 30,000 square foot play and learn space, in Rockville. Mikel Blair was inspired by her children to create a year-round, indoor space where kids combine hands-on learning with active play, and where families and communities come together. David Blair is a healthcare executive and formerly a candidate for Montgomery County Executive. David Blair started Catalyst Health Solutions and grew it into a Fortune 500 company that provided millions of Americans with affordable prescription drugs and access to quality healthcare.
The Small Business Networking Series session is held at Montgomery Community Media (MCM) studios in Rockville and typically begins at 8 a.m. and finishes promptly at 9:30 a.m.
The Montgomery County Small Business Series offers the opportunity to invigorate and innovate your business with insight and information from regional business leaders' presentations and question and answer sessions. Seminars and networking are designed to support and enhance the success of your business in Montgomery County.
Montgomery Community Media is located at 7548 Standish Place in Rockville, walking distance from the Shady Grove Metro station. Free parking is available.
You can view previous speakers and events, here.