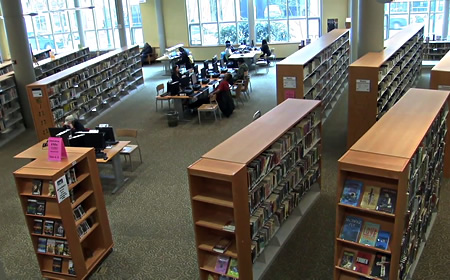 MCPL Programs Celebrate Black History Month
From movie screenings, discussions, musical performances and more, Montgomery County Public Libraries have events planned all month long to celebrate Black History.
"We also have some historical presentations," Mary Ellen Icaza, assistant director of outreach for MCPL, said. "We have a historical presentation on Thurgood Marshall and we also have a presentation where someone will become Harriet Tubman for an reenactment."
Icaza explains more in the video below:
New this year, is a virtual reality in Poolesville's Branch that will allow participants to learn more about the Civil Rights Movement:
Admission is free and open to the public. Icaza said registration is required for some events. For a complete list, click here.
February is #BlackHistoryMonth, and we have lots of great programs planned around Montgomery County! https://t.co/oDp6BJ00wL pic.twitter.com/fsbcB4N7s5

— MCPL (@MCPL_Libraries) January 31, 2018