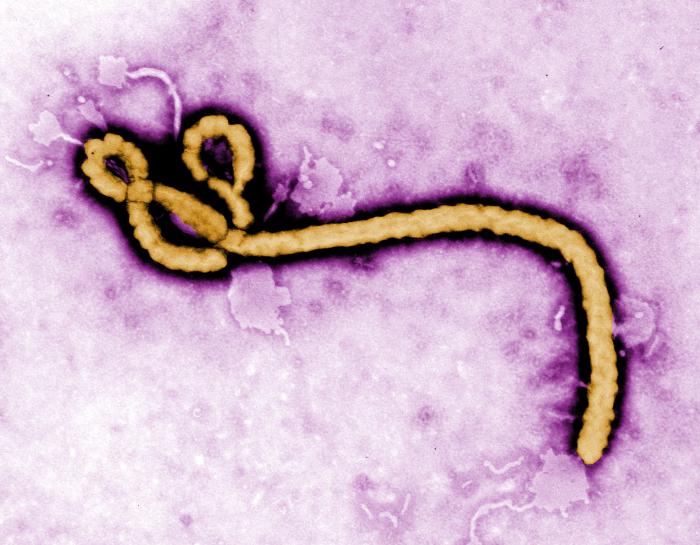 MCPS Asking Students with Fevers About Travel History as Ebola Precaution
Students who go to the nurse at Montgomery County Public Schools and have a fever will now be asked about their travel history and the travel history of their family in light of the Ebola crisis, according to new guidelines in place from the Montgomery County Department of Health and Human Services.
Joan Glick, MCDHHS senior administrator of school health services, told MyMCMedia Thursday that parents of those students who have a temperature of 100.4-degrees or higher are being called and asked if the student or anyone the child has come in contact with has traveled to West Africa in the past 21 days. If the answer is "yes" , the child is then isolated from the rest of the students, Glick said. Each school is being asked to craft an isolation plan, she said.
"They may shut down the health room and have the child remain there and provide health services in another location as a back up," Glick said.
So far no student at MCPS 203 schools has warranted being isolated at school, she said.
What is not totally clear is what happens to the child with the fever after the child is isolated at school. Glick said school health providers are instructed to call the Department of Health and Human Services, Communicable Diseases division, who will ask the student and the student's family other "key" questions to determine Ebola exposure. Then she said the DHHS will follow Centers for Disease Control guidelines if warranted and transport to a local hospital. But, details about how the child would be transported and where they would go were not completely set.
"I imagine we would coordinate with local hospitals to arrange for transfer and evaluation," Glick said. "I would say they would want to remove that child following infectious disease protocols."
Unlike at several international airports including Dulles International, Glick said the department is not screening targeted students for fevers.
"We are not requiring children whose families may or may not have traveled to have a temperature taken but we are questioning every parent of a child with a fever about travel," she said.
Glick said the school health offices disinfect the health rooms using universal precautions and staff is trained annually on how to deal with blood and bodily fluids. There are 100 nurses for the school system and an additional nurse's assistant or certified medical technician in each school. Glick said the department is planning additional healthcare worker training on Friday. Glick said she had not gotten any email from her staff of 300-plus healthcare workers with concern about caring for suspected Ebola patients.
Parents, however, should not be overly concerned about Ebola spreading in schools, Glick said.
"Ebola is a very uncommon disease. You have to have had direct contact and it doesn't travel through the air like the flu. It is an evolving situation and we are monitoring it," she said. "I don't feel parents should be worried at this point."
MCPS schools sent home a letter via individual schools about health concerns this time of year including the flu and mentioned Ebola. You can read it here.

Related: