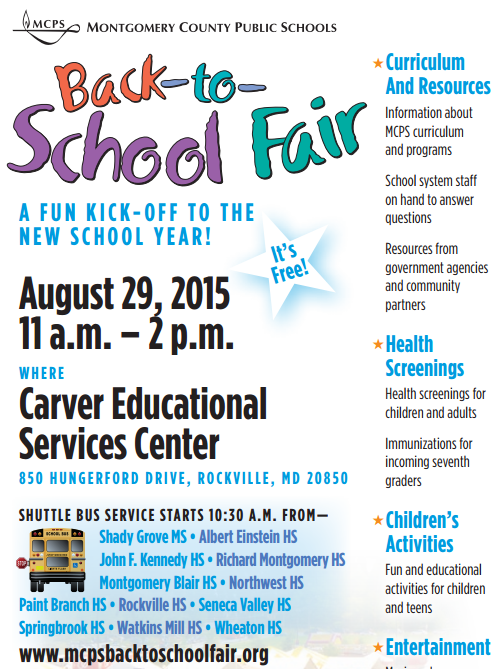 MCPS Back To School Fair (VIDEO)
To kick off the new school year, the residents are invited to Montgomery County Public Schools Back-to-School Fair on Aug. 29.
During the event, students can find out more about the upcoming school year, and parents learn more about more about the school system and resources available in the community.
MCPS TV has more information:
Visit our PEG partner MCPS TV to view more of its local programming.