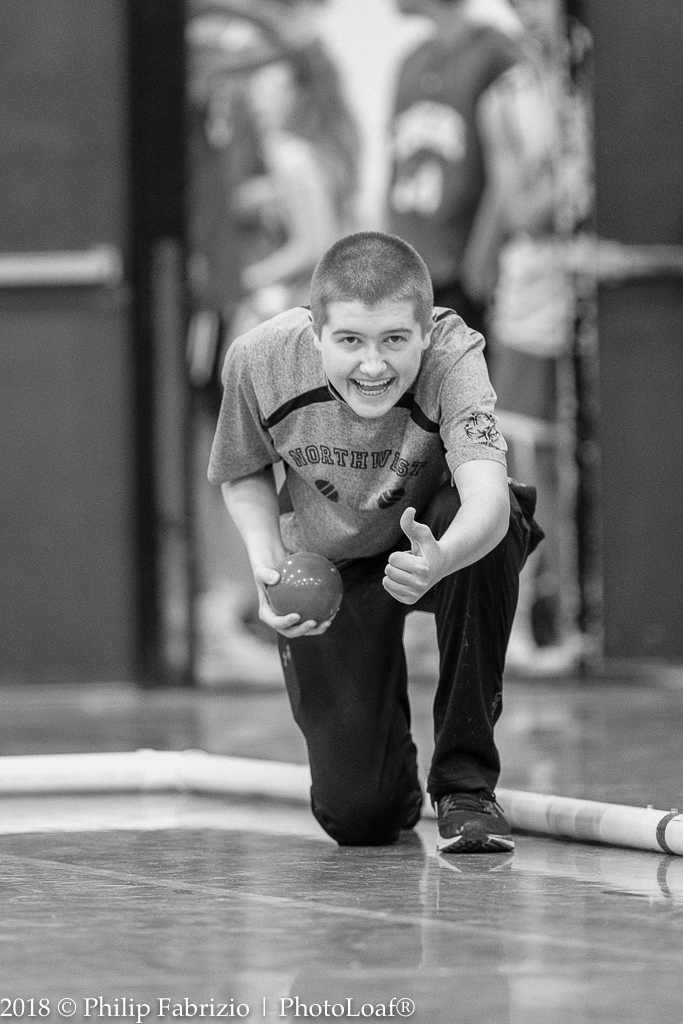 MCPS Bocce Division IV Championship
DARNESTOWN, MD; February 2, 2019
STOP!  A whisper, lowly delivered, was aimed at a green ball arching across a curvaceous gymnasium floor as it headed towards the pallina.  Simultaneously, cheers could be heard from the adjacent court. A hitting shot dislodged a cluster of green and red balls confronting the pallina. Subsequently, there is a new opening, a new team advantage.  It's all part of the sights and sounds of the  MCPS Bocce Division IV Championship hosted at Quince Orchard High School over the weekend.
Teams from Clarksburg, Damascus, Seneca Valley, Northwest, Watkins Mill and Quince Orchard competed for the rights to move up to the Bocce Finals.  At the end of the day only two teams, Northwest and Quince Orchard move on.  Finishing third and fourth was Seneca Valley and Clarksburg, while the two other were eliminated in the earlier rounds.
As a kid growing up and playing this game with Granpa Bosco, I have an affinity for the Italian heritage of the lawn game known as Bocce.  In later years, I would see the old men play on courts near Woods Road Park in West Syracuse, NY.  My, how things all come around.  But for these student-athletes its a serious game of bowling challenges.  You can see it in their eyes.  You can see it in the coaches eyes.  And since it is a county allied sport the combination of team inclusion with the subtle strategy of coaching and student participation makes it a great participatory event, let alone a great photographic venue.
On this day, I and my cameras felt the warm welcome of their Athletic Directors and team coaches. Even the referees stopped to talk but  most of all I liked the fist bumping welcome from the student-athletes themselves.  The only complaints were about how best to play the warping floor boards off of bank shots on the pipe walls of the bocce court.
I used a combination of black and white images with a few color ones added in for the following slideshow.  I did this on purpose because rather than be distracted by color, I wanted the eye to follow the grain of black and white.  No better film exists than Fuji's Acros for portraying athletic facial expressions.  Enjoy.
Phil Fabrizio
All images copyrighted 2019 © Phil Fabrizio | PhotoLoaf® for MCM