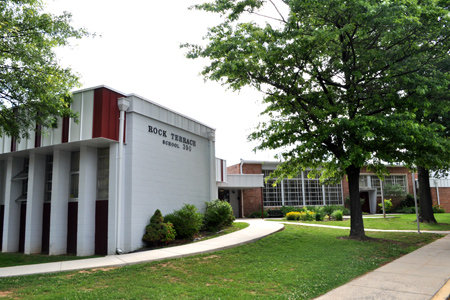 MCPS Bowers Proposes Combining Rock Terrace and Tilden Schools
Students who attend Tilden Middle School and those at Rock Terrace School may go to school in the same building if the Montgomery County Board of Education agrees with a proposal put forth by Interim Superintendent Larry Bowers.
Bowers released his recommendation on Monday.
He is suggesting that both student bodies share a new facility to "maximize opportunities for students with disabilities to receive instruction in a regular school setting when appropriate."
However, Bowers is recommending that Tilden Middle and Rock Terrace, which serves special education students ages 12 through 21, maintain separate staffs, instructional spaces, and leadership in order to fulfill their unique missions.
"Collocating Tilden and Rock Terrace will allow both schools to be housed in a state-of-the-art facility and provide more opportunities for students from the two schools to learn together," Mr. Bowers said. "Even though these schools will share space, they will maintain their separate identities and missions, and will have staff dedicated to ensuring student success."
A school board meeting on the proposal is scheduled for April 14, and a public hearing is set for April 27. The Board is expected to make a final decision on the recommendation on May 12.
The current six-year Capital Improvements Program for Fiscal Years 2015-2020 includes a revitalization/expansion project at what is now the Tilden Lane holding school, located at 6300 Tilden Lane in Rockville. The revitalized school is slated to become the new location for Tilden Middle School. Rock Terrace School is housed in a 65-year-old, stand-alone building in Rockville, and is in need of significant improvement.
In October, then-superintendent Joshua P. Starr recommended that a roundtable discussion group, including parents and staff from both schools, study the possibility of collocating Tilden Middle and Rock Terrace in the same facility. The collocation aligns with the Board of Education's goal of having disabled and nondisabled students interact to the maximum extent appropriate. Also, the state of Maryland has indicated that MCPS may not be eligible to receive state capital funds to revitalize/expand stand-alone special education centers because they do not support the goal of special education students receiving instruction in a general education setting when appropriate.
MCPS officials say the plan has precdent. Officals point to The Longview School which is located in the same facility as Spark M. Matsunaga Elementary School in Germantown and the Carl Sandburg Learning Center that will share a facility with Maryvale Elementary School as part of a revitalization/expansion project due to open in 2019.
Tilden Middle School and nearby Walter Johnson High School already house programs comparable to the Rock Terrace School, that serve students with special needs, accoding to an MCPS news release.
If the Board approves Bowers' recommendation, a feasibility study would be conducted in the spring to determine the scope and cost of building a facility that would house both schools. The feasibility study will include a traffic impact analysis, evaluation of utilities, and an environmental assessment to address concerns being raised by the community surrounding the Tilden Lane site. The collocated facility would open in August 2019 as long as funding is available.
You can read his full recommendation here.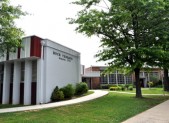 UPDATED, May 12, 1 p.m. – The Montgomery County Board of Education voted unanimously Tuesday in favor of Interim Superintendent Larry Bowers' recommendation to colocate Tilden Middle and Rock Terrace schools. ORIGINAL – The Montgomery County School Board is expected to make a decision today on whether to combine the Rock Terrace and the Tilden Middle schools into […]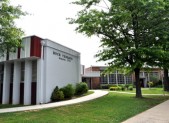 Students who attend Tilden Middle School and those at Rock Terrace School may go to school in the same building if the Montgomery County Board of Education agrees with a proposal put forth by Interim Superintendent Larry Bowers. Bowers released his recommendation on Monday. He is suggesting that both student bodies share a new facility […]