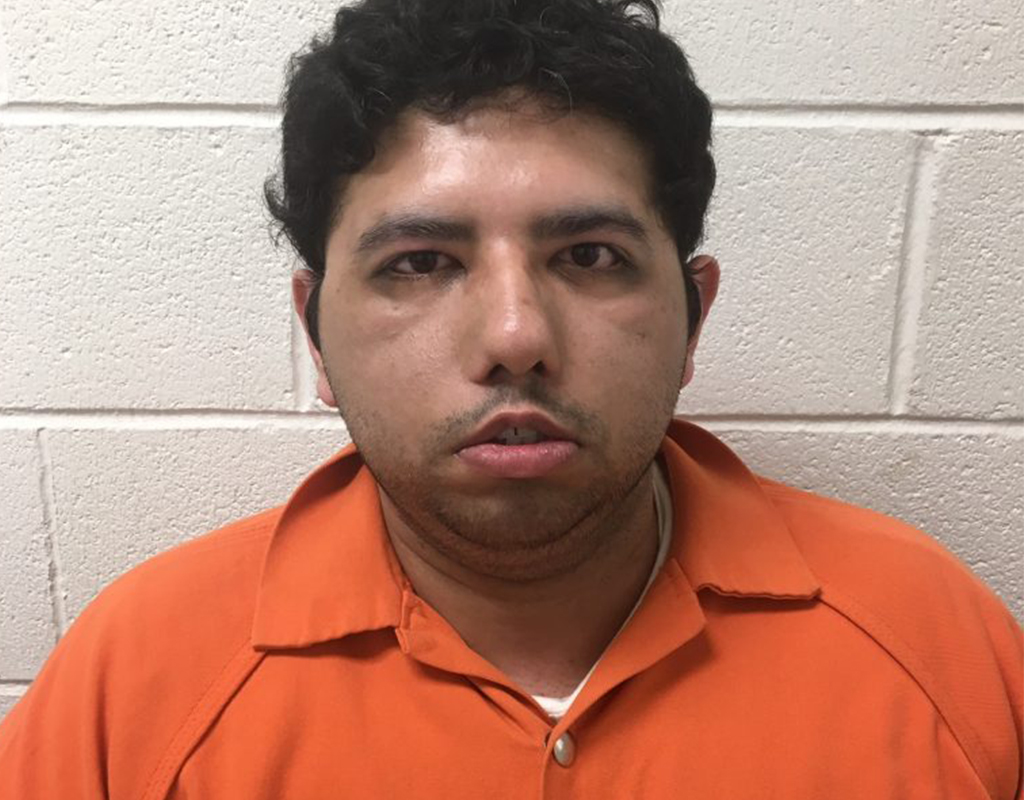 MCPS Bus Attendant Charged for Fatal Hit-And-Run, Property Destruction
Police are charging a Clarksburg man with murder, assault, and property destruction.
Muhammad Taha, 29, is currently at the Prince William County Adult Detention Center "on a no bond status." Taha is bus attendant for Montgomery County Public Schools, who is currently on unpaid, administrative leave.
Police say Taha was charged in connection "with crimes related to two incidents occurring in Germantown and Gaithersburg." Taha was also arrested in Prince William County, where police say he was charged with "2nd Degree Murder, Felony Hit and Run, and other events that occurred on March 24 […] in the Manassas area."
The first incident in Montgomery County occurred on March 22, police say. Gaithersburg district police officers responded to calls about an injured person who was struck by a vehicle at the Islamic Center of Maryland Mosque in Gaithersburg, police say. After striking the victim, police say the driver "fled the area."
When police responded, they say that they received a description of the vehicle, as well as evidence of the incident.  Additionally, police say, surveillance video captured "parts of the incident." The injured victim was taken to a nearby hospital and didn't have any life-threatening injuries, according to police.
On March 24, police say, Germantown district police responded to calls from the Islamic Society of Germantown about a "suspicious situation."
Police say investigators found that "a vehicle had been seen circling the parking lot before the driver exited the vehicle and used a brick to vandalize a parked vehicle in the lot." The driver fled the scene "after striking an additional parked car," police say.
Later that day, police say the same man involved in the incident at the Islamic Society of Germantown "struck and killed a woman with his vehicle" in Manassas, Virginia.
Police say, "Prince William County Police, based off of a lookout placed by the Manassas City Police, were able to find the vehicle and suspect matching the description of the homicide nearby. Muhammad Taha was arrested and charged with 2nd Degree Murder, Felony Hit & Run and other charges related to the incident."
According to police, Germantown and Gaithersburg district detectives have connected all the incidents in Germantown and Gaithersburg to Taha. They've charged Taha with attempted second-degree murder, first-degree assault, and "malicious destruction of property."
Police say that they've been in contact with Montgomery County's Islamic community "since the initial event occurred."
A spokesperson for MCPS declined further comment on the incident.