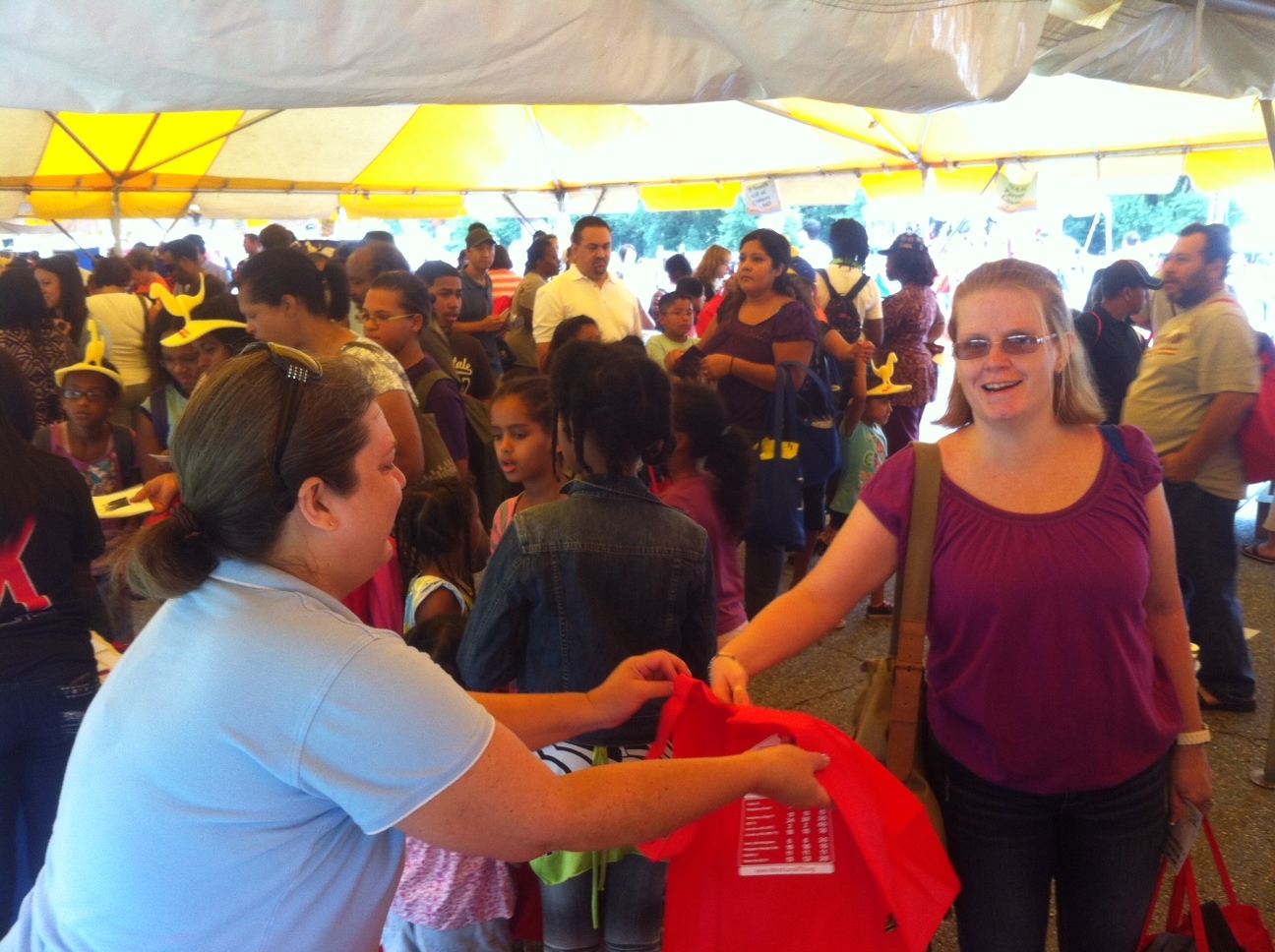 MCPS Cancels Back to School Fair (VIDEO)
MyMCMedia has learned that Montgomery County Public Schools (MCPS) has canceled its annual Back to School Fair, which typically takes place the weekend before the first day of school. Students head back to class on August 29.
Former MCPS interim superintendent Larry Bowers informed the Board of Education of the decision in a memo back on May 4th. Bowers said it was a budgetary decision.
"Funding for the Back to School Fair is not included in the Fiscal Year 2017 operating budget, and hence is not scheduled to take place in August 2016," Bowers wrote in the memo.  "While the Back to School Fair had significant symbolic value for both our district and our partners alike, it only took place given significant financial and human resource investment from MCPS. As we continue to refine our parent/guardian engagement strategy, we also recognize that the resources and tools that we and our partners want to share are best communicated through the staff members with whom the students and families they serve will interact."
According to an MCPS video report, more than 8,000 people attended the 8th annual Back to School Fair in 2015 on the grounds of the Carver Educational Services Center. The fair is described by school board members as a celebratory kickoff, or a community pep rally, for the school year ahead.
"Every year, I have looked forward to attending the Montgomery County Public Schools' Back to School Fair," said Montgomery County Board of Education member Rebecca Smondrowski. "The community enjoyed the activities and it did tremendous things for children by providing them and their families resources that they would ordinarily not be able to afford."
For years, the fair has been a place where parents and students can ask questions and receive information about MCPS' services and programs. The district's Give Backpacks Campaign has been closely tied to the fair as well.
"This year, due to budget constraints, the school system has opted to discontinue the fair, instead focusing on a campaign that collaborates with willing partners to provide the same resources directly to local schools," said Smondrowski.
Last year's event also featured health screenings and appointments for immunizations, as well as fun and educational activities for kids. Over 80 community partners took part in the event in 2015.
"While I am sad that we will no longer have a fair, I am comforted in the knowledge that we will still be doing our best to provide resources for the neediest in our community," Smondrowski said.
Gboyinde Onijala, a spokesperson for MCPS, said she would get back with MyMCMedia about the cost of the fair. She said that the event's partners are being notified of the cancellation. According to Onijala, backpacks have been distributed directly to schools for a couple of years now. She said that practice will continue this year, and she said it's not too late to get involved in the district's Give Backpacks Campaign.
As for the Back to School Fair, you can watch a video recap of last year's event, below: