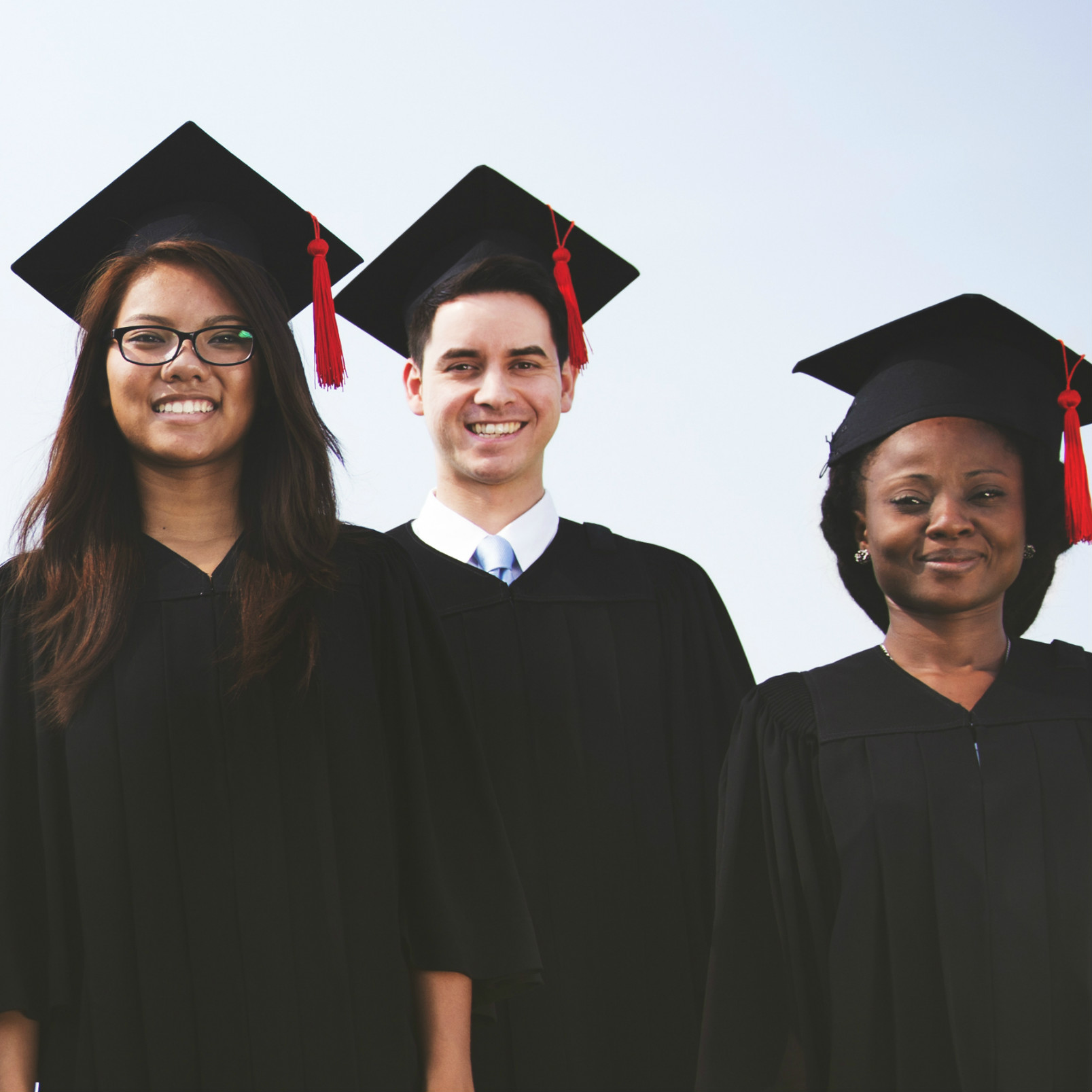 MCPS Graduation Season Starts May 29
Olympic gold medalist Haley Skarupa, bestselling author Nora Roberts, and Kathryn Sullivan, who was the first woman to walk in space, are among the speakers who will address the graduating class of 2018 this year. Washington Post journalist Dana Milbank, Congressman Jamie Raskin, award-winning TV producer Andrew Och, and ESPN sportscaster Bram Weinstein will also speak.
The high school commencement season is set to begin Tuesday, May 29, and will end Friday, June 8. 
Eighteen graduation ceremonies will be held at DAR Constitution Hall in Washington D.C. Those ceremonies can be viewed live on the DAR Constitution Hall's website. Ceremonies will also be held at Mount St. Mary's University in Emmitsburg, MD., the Xfinity Center at University of Maryland in College Park, and at individual school or program locations.
In total, 25 high schools and 7 programs will have graduation ceremonies this spring.
Damascus high school is the only traditional high school to graduate with a ceremony on their athletic field in the county. The graduation is held rain or shine.
May 29
Bethesda-Chevy Chase High School | Tuesday, May 29 | 10 a.m | DAR | Kathryn D. Sullivan, Ph.D., Former NASA Astronaut
Paint Branch High School | Tuesday, May 29 | 2:30 p.m | DAR  | Kimberly Feher, Math Teacher/Staff Development Teacher
May 30
Quince Orchard High School | Wednesday, May 30 | 10 a.m. | DAR | Ken Niumatalolo, head football coach at US Naval Academy
Thomas S. Wootton High School | Wednesday, May 30 | 2:30 p.m. | DAR | Haley Skarupa, 2018 Olympic gold medalist
May 31
Rockville High School | Thursday, May 31 | 10 a.m. | DAR | Mr. Andrew Och, award winning television producer, author, public speaker
Stephen Knolls School | Thursday, May 31  | 10 a.m. | Home | Dr. LaVerne G. Kimball, Associate Superintendent of Elementary Schools
Sherwood High School | Thursday, May 31 | 2:30 p.m. | DAR | Karen Rose, retired AP
June 1
Damascus High School | Friday, June 1 | 9 a.m. | Home | No guest speaker
Wheaton High School | Friday, June 1 | 10 a.m. | DAR | Staff Speaker: Kolawole Marville, Teacher. Student Speaker: Olivia Marquis
Col. Zadok Magruder High School | Friday, June 1 | 2:30 p.m. | DAR | Jason Kravitz, American actor, comedian
June 4
Clarksburg High School | Monday, June 4 | 10 a.m. | Mt. St. Mary's University | Sydney Montgomery, Clarksburg High School Class of 2011
Seneca Valley High School | Monday, June 4 | 10 a.m. | DAR | Charles Burrall,  classroom teacher
Gaithersburg High School | Monday, June 4 | 2:30 p.m. | DAR | Alan Stein, Jr., motivational speaker
RICA | Monday, June 4 | 2:30 p.m. | Home | Brian Coester, CEO Coester Valuation Management Services
June 5
Montgomery Blair High School | Tuesday, June 5 | 9 a.m. | Xfinity Center | Nora Roberts, author
Alternative Education Programs | Tuesday, June 5 | 10 a.m. | James Hubert Blake HS | Dr. Lamarr Shields, motivational speaker
Springbrook High School | Tuesday, June 5 | 10 a.m. | DAR | Bram Weinstein, radio host/anchor
Walter Johnson High School | Tuesday, June 5 | 1:30 p.m. | Xfinity Center | Jeffrey Sean Lehman, American scholar, lawyer and academic administrator
Albert Einstein High School | Tuesday, June 5 | 2:30 p.m. | DAR | Congressman Jamie Raskin
June 6
Richard Montgomery High School | Wednesday, June 6 | 9:00 a.m. | Xfinity Center | Clint Smith, III, writer, teacher and researcher
Northwood High School | Wednesday, June 6 | 10 a.m. | DAR | Student Speakers:  Claudia Aguilar, Miriam Misket, Gisselle Flores
Northwest High School | Wednesday, June 6 | 1:30 p.m. | Xfinity Center | Ryan Acosta-Fox, classroom teacher
Winston Churchill High School | Wednesday, June 6 | 2:30 p.m. | DAR | Dr. Jonathan Holloway, provost of Northwestern University
June 7
John F. Kennedy High School | Thursday, June 7 |10 a.m. | DAR | Brian Frosh, Attorney General of Maryland
James Hubert Blake High School | Thursday, June 7 | 2 p.m. | DAR | Chad Sanders, writer
June 8
Longview School | Friday, June 8 | 10:00 a.m. | Home | No guest speaker
Poolesville High School | Friday, June 8 | 10 a.m. | Mt. St. Mary's University | Leslie Gum, classroom teacher
Rock Terrace School | Friday, June 8 | 10 a.m. | Home | Dr. Faustina Quist, former AP at Rock Terrace
Walt Whitman High School | Friday, June 8 | 2 p.m. | DAR | Dana Milbank, Washington Post journalist
Watkins Mill High School | Friday, June 8 | 10 a.m. | DAR | Matt Johnson, classroom teacher
TBD
Model Learning Center | TBD | TBD | Clarksburg Correctional Facility | No guest speaker
Summer School | TBD | TBD | TBD | TBD