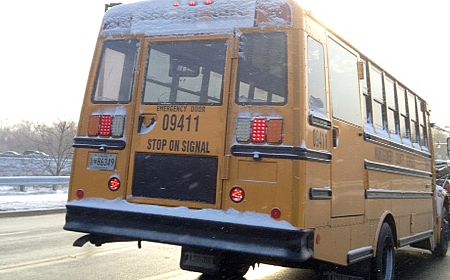 UPDATED: MCPS Announces Schools Closing Friday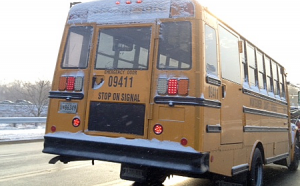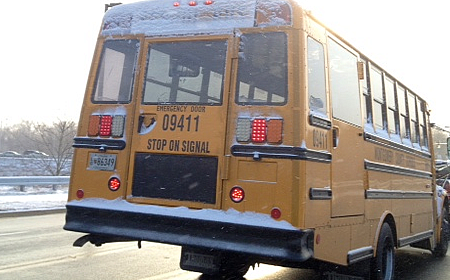 UPDATE 4 p.m. Montgomery County Public Schools officials announce schools are closed Friday, January 22, through Sunday, January 24, due to the winter storm.
Original: Officials at Montgomery County Public Schools (MCPS) are discussing the winter storm that is headed our way on Friday and Saturday but so far no decision has been made about if school will be canceled or dismissed early on Friday.
MCPS Spokesperson Gboyinde Onijala said the team discussing this hot topic for parents, students and teachers includes the MCPS chief operating officer, the MCPS director of transportation and MCPS' interim superintendent.
"The discussions are ongoing," said Onijala, and she knows a lot of people are asking when a decision will be made.
The Mayor of the District of Columbia announced earlier today that DC schools will be closed tomorrow. She also said that DC government is closing early.
According to a Onijala, MCPS officials will post a decision about the status of school before 5 a.m. on Friday on the district's website, and through its other communication channels. She did add that there is the possibility a decision could be made before tomorrow morning.
"They are discussing it," she said.
On Thursday morning, the decision to delay the start of school by two hours was posted on the district's website at 4:50 a.m.
In order to make that decision, Onijala said a transportation team was up early traveling local roads at 2:30 a.m. assessing the situation on area roads.
She said it is important for MCPS to make the most thoughtful and thorough decision, and she said tomorrow's storm was a question of timing.
As for Monday, there is no school for students but teachers are scheduled to report for a Professional Day.
For more information about how these decisions are made, visit the MCPS emergency page.
In case you are wondering, so far this winter season, MCPS has not had reason to declare even one snow day.
Due to the blizzard, @dcpublicschools will be closed tomorrow and DC government will close early.

— Mayor Muriel Bowser (@MayorBowser) January 21, 2016
Lots of questions if we are staying open. Yes – Schools remain open on a 2 hour delay. @MCPS @MCPSPIO

— Andrew Zuckerman (@MCPSOperations) January 21, 2016
Schools Opening Two Hours Late Today, 1/21/2016. Admin offices are open on time. Final exams will continue as planned on a 2 hr delay.

— MCPS (@MCPS) January 21, 2016
Updated Snow Projections and Pencil Prediction for Friday 1/22/16 https://t.co/ooDWCaGYKN pic.twitter.com/5M9jpDISGE

— MoCoSnow (@MCPSsnow) January 21, 2016