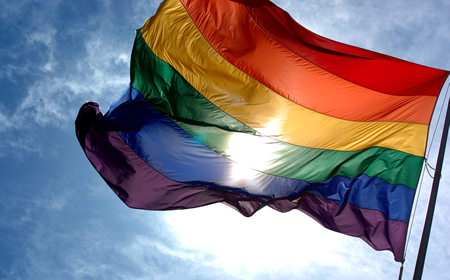 MCPS Holding LGBTQIA Forum
MCPS has partnered with the Montgomery County Council of Parent-Teacher Associations (MCCPTA) to hold an LGBTQIA forum on May 18 at Wootton High School. The forum will be to open students, parents, faculty, and community members who would like to discuss issues facing lesbian, gay, bisexual, transgender, queer, intersex or asexual (LGBTQIA) students in MCPS.
"[The MCCPTA noticed that] many LGBTQ students have been left-out of MCPS's 'All Means All' equation; our president, Lynne Harris, asked Dr. Smith to co-host this forum with our organization and he agreed," said LGBTQ subcommittee chair, Mark Eckstein.
The "All Means All" program adopted by MCPS was intended to close gaps between students in the county. The program targets students in the English for Speakers of Other Languages (ESOL), Special Education and Free and Reduced-Price Meals (FARM). The program also addresses issues such as the achievement gaps between races.
The MCCPTA's goals for this forum are to create an LGBTQIA-inclusive curriculum and school information system, which could allow a third gender marker for students. They also hope the gender identity guidelines in the MCPS regulations will be reviewed.
Anyone interested in attending the forum can RSVP here.
MCPS, in collaboration with MCCPTA and community partners, is hosting a forum on May 18 to help build, support and advocate for a stronger and more diverse LGBTQIA school community. RSVP:https://t.co/FGvdw3qn4D pic.twitter.com/Ci1txVOsWx

— MCPS (@MCPS) April 29, 2019