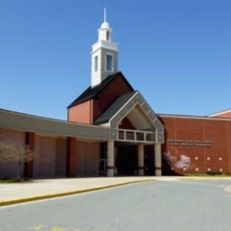 MCPS Hosts Public Forums to Discuss High School College and Career Readiness
Montgomery County Public Schools (MCPS)  is holding a series of public community meetings with Chief Academic Officer Maria Navarro to discuss the future of high school programs.
The focus of the meetings is to discuss what high school programs the schools should offer to best support college and career readiness. Staff, students, parents and community members are invited to attend and offer feedback on what programs they'd like to see in the public high schools.
There are three meetings scheduled from now through April 8.
The meetings are scheduled for:
Monday, Nov. 26, Montgomery Blair High School, 6:30–8:30 p.m.
51 University Boulevard E, Silver Spring
Monday, Feb. 11, Clarksburg High School, 6:30–8:30 p.m.
22500 Wims Road, Clarksburg
Monday, April 8, Richard Montgomery High School, 6:30–8:30 p.m.
250 Richard Montgomery Drive, Rockville
Register here.
What high school programs should MCPS offer in the future to best support college and career readiness? Share your thoughts during a community conversation with Chief Academic Officer Dr. Maria Navarro on Nov. 26. Register: https://t.co/OeASKFLsjb pic.twitter.com/6QF6FMZ1e8

— MCPS (@MCPS) November 19, 2018